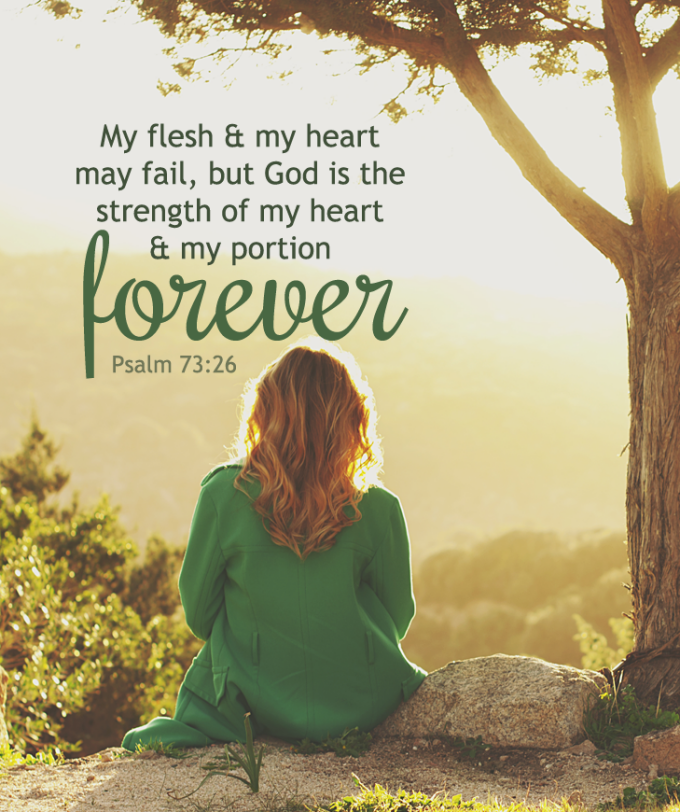 Vulnerability. Just thinking about it makes me uncomfortable. The idea of sharing the intimate details of my life with someone else – someone not already in the inner circle of the family who already knows my sins and struggles - makes me squirm. Pride has a lot to do with it. Like many of us, I'll put on the mask of "everything's fine!" while secretly yearning for the nerve to reach out to someone to vent about whatever is bothering me.
I've learned that you've got to be intentional about relationships, so that when the going gets tough, you have friends to reach out to for wise counsel, a shoulder to cry on, a receptive ear. God in His wisdom created us for relationships, after all.
It was the need for a relationship that compelled me to reach out to a good friend last summer. We had all been a bit isolated, thanks to COVID, and I knew that it was time to be intentional about getting back into the groove of Bible study and fellowship. (And I think I was driving my husband crazy by staying home all the time!)
Registration for the next year of the Standing Strong Women's Mentoring Program was about to open up, and I was eager for my friend's perspective on her experience with the program the year before. She of course encouraged me to sign up, validating what in my heart of hearts I already knew God wanted me to do. Afterward, she sent me a devotional that really helped seal the deal. Here's a snippet:
"I've found a big defeater in my life is following up statements about what I want or need to do with the words, 'But I …'. [For example:] I need to talk about this issue with my friend … BUT I don't like confrontation."
Or in my case: I'd love to develop close relationships with God-fearing women, BUT I don't like being vulnerable. I'd love to learn more about and grow closer to Jesus, BUT I don't know that I'll have the time. I'd love to enjoy fellowship and retreats BUT I don't think my family could survive without me. Talk about pride!
The devotional goes on to say, "If I catch myself saying 'But I …,' I need to see this as a trigger to redirect my discouraged heart with a 'But God' truth: 'My flesh and my heart may fail, but God is the strength of my heart and my portion forever.' (Psalm 73:26)."
It's easy to come up with excuses as to why we just can't make the commitment, but God has created us for relationships. He has designed us to walk not in isolation, but in fellowship. God tells us to "Be on your guard; to stand firm in the faith; to be courageous, and to be strong. (1 Corinthians 16:13)." We can't – and shouldn't - do that alone.
I put my fear of vulnerability aside and signed up for the Standing Strong Women's Mentoring Program. It's hard to believe, but I'm already over halfway through the year-long program. I have made lasting friendships and learned more about who God is and who He has made me be as a woman, wife, and mother. I have grown more comfortable with sharing prayer requests and praying for others – even out loud! I have learned that to be vulnerable is to allow Christ's power to shine through my weaknesses (2 Corinthians 12:9-10). I am learning what it means to stand strong – not by myself, but with other women walking alongside me. Women who want the best for me and who will pray for me at the drop of a hat.
Registration will open on September 12 for next year's Standing Strong mentoring program. I encourage you to pray about signing up. Don't let fear of any kind stand in your way. Talk it over with your friends and family. Reach out to women who have gone through the program before. (Feel free to get in touch with me. I'd be happy to chat.) In fact, many program participants will be on hand at Standing Strong informational meetings scheduled for September 26 and October 3. Stay tuned for more details.
We all have our "But I's," but God in His faithfulness has wonderful plans for us, "plans to prosper [us] and not to harm [us], plans to give [us] hope and a future. (Jeremiah 29:11)." The Standing Strong Women's Mentoring Program may just be the next step in His plan for you.
Jennifer Dennard