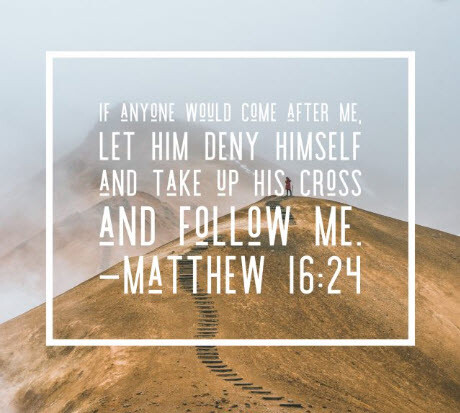 "Then Jesus said to his disciples, 'Whoever wants to be my disciple must deny themselves and take up their cross and follow me.'" (Matthew 16:24)
Wow! Now that the year 2020 is here and I've started seeing the number, I can't help but think about an eye examination. I've had my eyes examined many times, all in pursuit of 20/20 vision. As the doctor pulls the instrument over my eyes and makes adjustments, I begin to see the chart on the wall come into focus.
What will your focus be in 2020? Family, friends, how we spend our money and time …. None of these things are bad, but they can easily distract us from asking Christ daily to help keep up focused on the things that are important to Him. We must allow the Holy Spirit to be the instrument that helps us focus on the right things in the areas above. He is the only one that can help keep our eyes on loving and helping others, not just ourselves. Let's be honest: We struggle everyday with not making today about "me."
My 2020 goal has its roots in, of all places, a Hallmark movie! One of the characters in the movie mentioned "doing the most good." The more I thought about it, the more I realized that my goal for the coming year will be to ask Christ to help me with "doing the most good."
I know it has to be intentional. We have to genuinely care about those whom God puts in our path. (As Kevin Harney mentions in "Organic Outreach," our efforts to do good can be counterproductive if they aren't motivated by love.)
Jesus says, "If anyone desires to come after Me, let him deny himself, and take up his cross, and follow Me" (Matthew 16:24). Because we were created in His image, there is a need in each one of us to help those around us. My prayer is that I look more like Christ this coming year than I did last year. As 2020 comes into focus, consider and be challenged by the following prayer:
"It is a challenge to keep my focus and attention on You, Lord. The desires of the flesh constantly pull me toward the world. Lord, help me shun the things of this world. Help me focus my attention on the things above where Christ, my Savior, dwells. Revive my heart and renew my love for You, Your word, and Your people. With your help, I want to focus fully on Christ; to commit my body, soul, and spirit to Him and to be transformed into His image. Amen."
And finally, if you're looking for even more encouragement for the new year, join me at the next Women's Ministry event (link bolded words to: https://www.eventbrite.com/e/2020-new-year-new-vision-an-evening-with-chrystal-evans-hurst-tickets-79168315563) on Sunday, January 26 at 6:30pm. We'll welcome author, speaker and podcaster Chrystal Evans Hurst as she shares her Christ-centered vision for 2020.
Kim Edde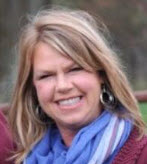 Footer: Interested in becoming a Women's Ministry blog contributor? Contact Jenn Dennard ( ) for details.
Interested in joining the Women's Ministry team? Visit our Teams page to discover our various committees and which one might be the best fit for you.
In need of prayer or a fellow woman in Christ to chat with? The Women's Ministry team would love to be there for you. Email Kim Edde ( ) to connect with one of our team members.
Connect with the Women's Ministry via Facebook (https://www.facebook.com/bhbcsistersoftheheart) or Instagram (bhbc_women)