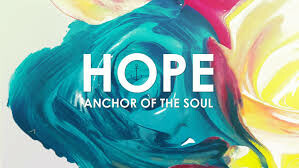 "We have this hope as an anchor for the soul, firm and secure." - Hebrews 6:19
R.C. Sproul explained that, "Hope is called the anchor of the soul because it gives stability to the Christian life. But hope is not simply a 'wish' (I wish that such-and-such would take place); rather, it is that which latches on to the certainty of the promises of the future that God has made."
Life has its storms. Even as believers we are all too familiar with the winds and rain that blow us about and cause us to feel as if we're drowning. What do you anchor to in the storms of life? The writer of Hebrews identified hope as the worthiest anchor. Not just any hope; specifically, the firm and secure hope we can count on. We find it in God's promise that Jesus secured our salvation. We merely need to place our trust in that free gift to withstand life's storms.
Storms can come in the form of heavy rains or even as extreme as a hurricane. I've weathered many heavy rains before, as I'm sure you have. In those milder storms, we are shaken by the stress of our circumstances, but God usually shows us a resolution that we can work towards. We can feel hopeful even in our pain.
Then a hurricane comes, and our initial reaction may be hopelessness. We have a harder time imagining a solution or an end to the chaos. God has a bigger purpose than our comfort this time. He's going for our growth. Growth in our understanding of and relationship with Him. Our hope in God's sovereignty and goodness help us to weather these life-altering storms.
You know the kind of storm I'm referring to. If it hasn't happened to you yet, you've probably seen others endure a storm of hurricane-magnitude ... serious illness or death of a loved one, financial ruin, or a deep betrayal by a trusted someone. In Job 11:18, Job's friend, Zophar, encouraged Job in his faith during dark times by reminding Job "that you will feel secure, because there is hope; you will look around and take your rest in security."
Last year was the year a hurricane came to my heart. My circumstances were totally out of my control. Control tended to help me feel safe, secure. This time, the winds were so strong that I couldn't hold on to control with my limited strength. I could only reach out for the anchor of hope that I found in God's promises. "For I know the plans I have for you, declares the Lord, plans to prosper you and not to harm you, plans to give you hope and a future" (Jer. 29:11). Control was elusive but hope was within my grasp. I settled in to weather the storm with the only thing that could possibly give me hope - God's perfect and loving plan.
That perfection and completeness of God was my anchor. My hope in Him gave me the ability to extend grace instead of responding out of emotion and fear. The same grace He gifted to me through Jesus. I wasn't given grace because of my good works or deeds. I received it only because of my faith in Jesus. (Eph. 2:7-9) That very same grace brought me to a place where I saw no other response than to gift grace to someone who deserved it just as little as I did. That grace changed the course of the high winds in my storm and brought me hope in the midst of pain.
In that moment, I was reminded of the storm my savior slept through with confidence that His father would not allow that storm to be His end. Recounted in three of the four gospels, Jesus rebuked the wind and the waves on the lake after asking his disciples why they were so afraid. They had yet to truly develop their faith. But when Jesus calmed the storm in which the disciples thought they surely would drown; Jesus became their anchor of hope.
God's faithfulness always brings us through our storms and builds our faith. My soul, not my storm, was calmed in my story and I was able to ride out the waves. Jesus is the anchor of hope deep within my soul, despite my circumstances, despite my storms. Now, I can truly proclaim it is well with my soul, like the heart-piercing song Horatio Spafford wrote after his four daughters drowned in a tragedy at sea.
"…It is well with my soul.
Though Satan should buffet,
Though trials should come,
Let this blest assurance control,
That Christ hath regarded my helpless estate,
And hath shed His own blood for my soul."
Allison Williams
(Allison is a counselor, writer and speaker with Broken Chains International in Kennesaw, GA.)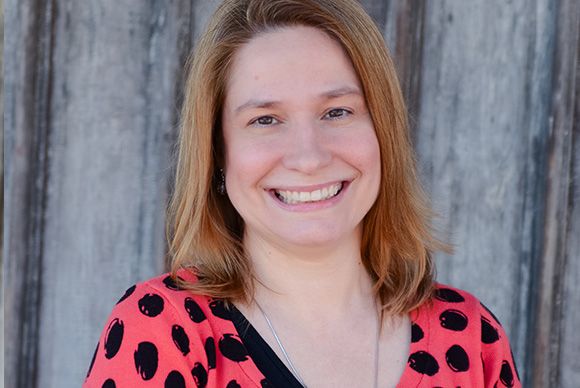 Interested in becoming a Women's Ministry blog contributor?
Contact Jenn Dennard ( ) for details.
Interested in joining the Women's Ministry team? Visit our Teams page to discover our various committees and which one might be the best fit for you.
In need of prayer or a fellow woman in Christ to chat with? The Women's Ministry team would love to be there for you. Email Kim Edde ( ) to connect with one of our team members.
Stay up to date with Women's Ministry events here, and missions opportunities here.
Connect with Women's Ministry via Facebook and/or Instagram @bhbc_women