BHBC Prayer Movement
The vision of the BHBC Prayer Staff and Leadership Team is that everyone in our church will know through experience and practice that everything they seek to accomplish in their personal growth and in their service for the Lord must first begin with prayer - that each person will seek personal cleansing, repentance, and supernatural praying. We want our church family to view ourselves first as people who pray and then as people participating in organized prayer through our prayer movement.

The goal for our church is that we will be a "...house of prayer..." (Isaiah 56:7). So everyone is encouraged to be part of the BHBC Prayer Movement in addition to other areas of service. If you would like to know more about opportunities for service, click below.
| | | |
| --- | --- | --- |
| | | |
It is always our honor to pray for you. If you would like someone to pray for you and/or with you, we are here. Please let us know your prayer needs by clicking on the button above, or you can contact us through the Prayer Office by calling 770-590-0366 or emailing . For an immediate need, call the Prayer Hot Line: 770-590-0372.
To stay up-to-date with the movement of prayer in our church, community, state, nation and world, like and follow our public Prayer at Burnt Hickory Facebook Page.
(For BHBC Members only) Click here to be a part of our BHBC Prayer Closed Group on Facebook for the purpose of sharing prayer requests and praying for other church members.
---
---
THIS WEEK'S PRAYER GUIDE

november 28 - December 5


Every day, 155,473 people enter eternity without the hope of Jesus.
Please join us as we observe the Week of Prayer for International Missions,
where we come together and pray for IMB missionaries, their ministries and
the unreached people and places they serve.

PRAYER GUIDE - DAY 1
ADVENT SCRIPTURE GUIDES:


NOVEMBER 28 - DECEMBER 24
---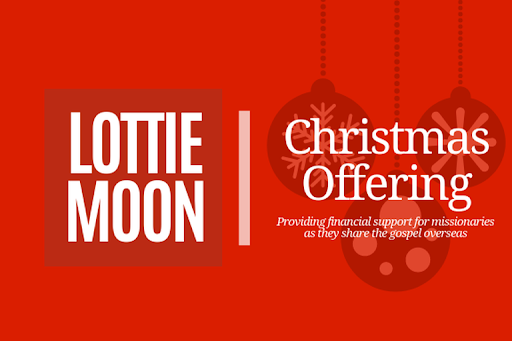 Since 1918
What is the Lottie Moon Christmas Offering?
The Lottie Moon Christmas Offering® is an annual offering collected by Southern Baptists to support international missions.
The offering was officially named in 1918 by Woman's Missionary Union in honor of the missionary to China
who urged churches to start it and give sacrificially.

Be in prayer now for how you can participate by prayer, by giving or both.
100% of your gifts go directly to the missionaries on the field.

GIVE NOW
---
OTHER PRAYER OPPORTUNITIES:

Battle Plan for Prayer

Wednesday, January 12
2 classes: 10:30am & 6:30pm


Be Light for Christ

"For this is what the Lord has commanded us: 'I have made you a light for the Gentiles, that you may bring salvation to the ends of the earth.'"
(Acts 13:47)


You can use the "Bless Every Home" website to help you
pray for and minister to your neighbors.
Click HERE.

Pray & Minister
Please lift up all four of the following prayer points every day and marvel at how God works!
Ask God to:
Prepare your heart,
Show you how and to whom you should reach out,
Give you opportunities to share the gospel and to minister.

Join us

as we continue to pray over our schools and students throughout the year.

Click HERE
to see the prayer requests from some of the schools we walked.
---
PRAYER RESOURCES