BHBC Prayer Movement
The vision of the BHBC Prayer Staff and Leadership Team is that everyone in our church will know through experience and practice that everything they seek to accomplish in their personal growth and in their service for the Lord must first begin with prayer - that each person will seek personal cleansing, repentance, and supernatural praying. We want our church family to view ourselves first as people who pray and then as people participating in organized prayer through our prayer movement.

The goal for our church is that we will be a "...house of prayer..." (Isaiah 56:7). So everyone is encouraged to be part of the BHBC Prayer Movement in addition to other areas of service. If you would like to know more about opportunities for service, click below.
| | | |
| --- | --- | --- |
| | | |
It is always our honor to pray for you. If you would like someone to pray for you and/or with you, we are here. Please let us know your prayer needs by clicking on the button above, or you can contact us through the Prayer Office by calling 770-590-0366 or emailing . For an immediate need, call the Prayer Hot Line: 770-590-0372.
To stay up-to-date with the movement of prayer in our church, community, state, nation and world, like and follow our public Prayer at Burnt Hickory Facebook Page.
(For BHBC Members only) Click here to be a part of our BHBC Prayer Closed Group on Facebook for the purpose of sharing prayer requests and praying for other church members.
---

Lent
Remember, the observance of Lent began February 17, this last Wednesday. If you would like to, please join in this observance any time during these 46 days ending Saturday, April 3. What blessings we will reap as God rewards us with greater intimacy! We will hear His voice so much clearer as we draw close to Him in praise and worship, in His Word, and in deeper prayer times.
Daily Lent Bible Readings - Wed, Feb 17-Sat, April 3
Click HERE
Journey through Jesus's birth, life, death, and resurrection
---
THIS WEEK'S PRAYER GUIDE
Feb. 28-Mar. 6

The Call is Out, Step Out! Part 2
In the last Weekly Prayer Guide, I shared that many Christian leaders believe there is a call out from God to the Body of Christ to come to Him, to unite, to pray, and to prepare the Bride of Christ for what is coming. In addition, I believe that Burnt Hickory is one of those churches who is answering that call.
Why do I believe that Burnt Hickory is responding to God's call? Because I see in our church a growing number of people who are awakened and who are awakening to the Lord's call on their life, on our church and on our Body of Christ. There is also a growing remnant of people in our church with a deepening heart for prayer and an expanded commitment to reaching out to others for Christ. According to Thomas Hammond, Executive Director of the GA Baptist Mission Board, in his sermon at Burnt Hickory on January 24th, "The Challenge" he stated, "During times like this pandemic, we should be thriving, growing, ministering and caring". The Burnt Hickory Body of Christ is not only doing these things; we are increasingly doing these things with fervor!
Recently I was blessed to talk with two Christian leaders:
Claude V. King - speaker, leader and author (most notably co-author of "Experiencing God" and most recently "Return To Me: God's Plea and Promise to His Church")
Douglas Small - speaker, author, founder of Alive Ministries and coordinator of "America Pray".
Both Christian leaders echo what many are sharing - that this is a season in which God is separating the wheat from the chaff, a time of testing, a time we need to return to God, and to pray for revival and spiritual awakening in our land. Let us, the church, be revived and encourage the spiritual awakening of those who do not know the Lord. Many of you have heard me share that 85%+ of the people within 5 miles of our church are unsaved. What a mission field we have right here in our own back yard!
Dr. King shared God was laying on his heart verses on refining from Daniel 11:35 and 12:10 plus, Isaiah 26, saying we need restoration of righteousness, and then Hebrews 11, Ezekiel 14 and Malachi 1:10. He thinks we are coming into a severe time of testing and judgement (James 5) and reminded me that God brought judgement in the Bible by sword, famine, and plague. We need to live in a sense of urgency. Like cut flowers that wither when severed from their roots, we can't have the benefits of a godly society when we are separate from God and His ways. Western civilization was founded on Judean roots.
"Ever since the time of your ancestors you have turned away from My decrees and have not kept them. Return to Me, and I will return to you," says the Lord Almighty." (Mal 3:7)
Doug Small shared God is trying to get the attention of our churches, of the Body of Christ, to wake us up. On December 31, 2020, a member of the National Prayer Committee sent a personal note to dozens of denominational heads, key pastors, ministry executives, and USA prayer leaders with the intention to call the spiritual leaders of the nation, pastors of churches, and believers to prayer through periodic events that will be anchored by corporate prayer meetings. These events will be partnered with live-streamed historical and Biblical perspective and contemporary updates laced with prayer. The first of these corporate prayer meetings will be: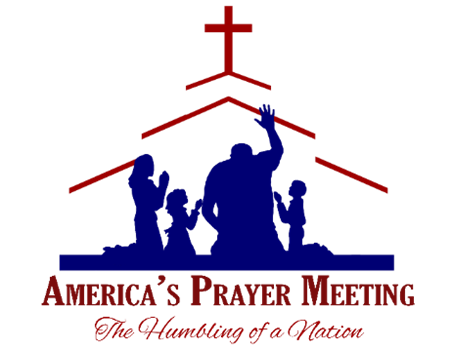 MARCH 15 & 16, 2021
Monday and Tuesday
America Pray exists to encourage passionate prayer for a revival in the church and a Great Awakening in the land, and prompt churches to open their doors for prayer - declaring the church to be a house of prayer for the nations. There will be tens of thousands of churches participating onsite and virtual with live stream, YouTube and Facebook events for this first prayer meeting. For more information, go to: www.AmericaPray.net.

"Even now," declares the LORD, "return to me with all your heart- with fasting, crying, and mourning." (Joel 2:2)
Mike Taylor, Vice President of Mobilization for the Greater European Missions, who delivered our sermon at Burnt Hickory on Missions Sunday, "Make an Impact - be a part", November 1, 2020, shared, "One of the things we need to wrestle with in America is that casual cultural Christianity is over. You can't play both fields. You can't compartmentalize Jesus. You are either all in or you are not. You are either willing to say, 'I am a follower of Jesus' and take Him into the arenas you are in, or you are not."
The Call is out! We need to step out!
February 28 – March 6 Prayers
Sovereign Lord, humbly I come to You asking for the realization of and repentance for my personal sins, for my part in the condition of our country today and the sins of our nation.
Lord we praise You for who You are: the Lord God Almighty, Creator of the Universe, Alpha and Omega (the beginning and the end), ever present, omnipresent (everywhere), omnipotent (all powerful), omniscient (all knowing), God of mercy and love, our Sovereign Lord, the One and Only God.
My Lord, what do you want me to lift up in prayer to you?
(Be still, be sensitive to His presence and listen for His response)
Abba Father, make me sensitive to the call on my life so I may serve You with all of my heart, mind and soul.
Lord, grant that I will clearly hear "The Call" that You have out to Your church and the Body of Christ and show me how you want me to respond to that call.
God of Mercy, have mercy on us and our nation as we strive to turn back to You.
God of All, as we turn back to You, grant us the greatest revival we, Your people, have ever seen, and the greatest awakening of those who are lost.
There has never been a spiritual awakening in any country or locality that did not begin in united prayer.
- A.T. Pierson
For more information on "Return to Me", Claude King's new book: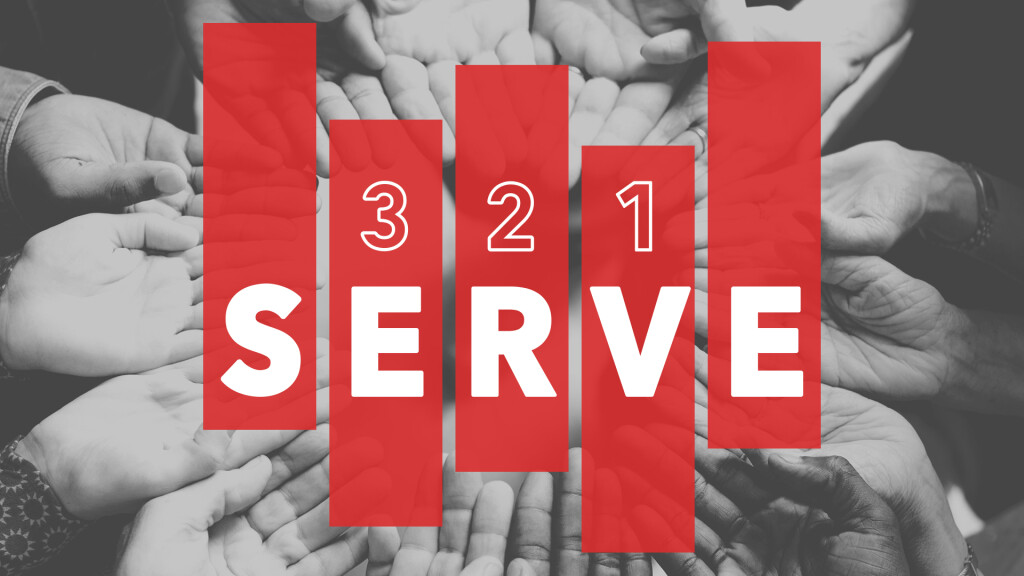 Throughout March, we want to challenge everyone to be a part of serving the community outside the walls of BHBC by:
Serving your community 3 times
Serving your neighbors 2 times
Sharing the Gospel at least 1 time.
For ideas on how to serve the community, visit: https://www.burnthickory.com/missions/321serve/.
Please lift up all four of the following prayer points every day from now through March 31st and watch God move in mighty ways!
Prepare for "3-2-1 SERVE"
Ask God to:
Prepare your heart,
Show you how and to whom you should reach out,
Prepare their hearts,
Give you opportunities to share the gospel and to minister.
You can use the "Bless Every Home" website to help you pray for your neighbors. Click HERE.
---
The Mall in Washington, D.C., was the site where thousands were gathered from all over the nation and globe to humbly come before the Lord, personally confessing, asking for His forgiveness and repenting, praying for revival, for unity in our Body of Christ, for America to return to our founding Father, for harmony and reason in the people of our nation and the world.


It is our honor to share with you that Burnt Hickory participated in this historical initiative right here on campus at Burnt Hickory by simulcasting "The Return!" In addition, some were already onsite. You can relive every moment by clicking on Facebook or YouTube.
---
PRAYER RESOURCES