BHBC Prayer Movement
The vision of the BHBC Prayer Staff and Leadership Team is that everyone in our church will know through experience and practice that everything they seek to accomplish in their personal growth and in their service for the Lord must first begin with prayer - that each person will seek personal cleansing, repentance, and supernatural praying. We want our church family to view ourselves first as people who pray and then as people participating in organized prayer through our prayer movement.

The goal for our church is that we will be a "...house of prayer..." (Isaiah 56:7). So everyone is encouraged to be part of the BHBC Prayer Movement in addition to other areas of service. If you would like to know more about opportunities for service, click below.
| | | |
| --- | --- | --- |
| | | |
It is always our honor to pray for you. If you would like someone to pray for you and/or with you, we are here. Please let us know your prayer needs by clicking on the button above, or you can contact us through the Prayer Office by calling 770-590-0366 or emailing . For an immediate need, call the Prayer Hot Line: 770-590-0372.
To stay up-to-date with the movement of prayer in our church, community, state, nation and world, like and follow our public Prayer at Burnt Hickory Facebook Page.
(For BHBC Members only) Click here to be a part of our BHBC Prayer Closed Group on Facebook for the purpose of sharing prayer requests and praying for other church members.
---
---
THIS WEEK'S PRAYER GUIDE
August 1 - August 7

Continue Praying Daily for Our Schools & Students
First, we want to thank every one of you who participated this last Saturday, July 31st as our church joined many other churches in prayer walking/driving and covering in prayer our schools in West Cobb, Paulding, and Marietta – public, private, Christian and also higher education! Our families and members joined principals, teachers, staff, volunteers and more! Our own, Tiffany Frachiseur (from our BHBC Praise Team), who is Director of Curriculum at Paulding schools, joined Steve Barnette (Paulding County Superintendent) and Brad Thomason (Principal of EPHS) to pray at East Paulding High School. There are so many great stories of principals with tears in their eyes, and teachers with ear-to-ear grins as they saw our "School Prayer" T-shirts. Many joined us in prayer and were so grateful we cared to pray over them, their schools, and students!
This year, for the first time, we had leaders at every school flagpole at 11a for the 100+ schools we walked and drove. This was amazing and made such a difference in encouraging others to join. We also added the QR Signs to help everyone jump on board easier. In addition, we were blessed again this year with Face Book Live Events led by our own BHBC volunteer leaders covering schools from 9a-4p. Hundreds now have already watched and joined in prayer. These videos will continue to be available on "Prayer at Burnt Hickory" Face Book for people to utilize in their prayer times. A very special thank you to all the other churches who participated with us to make sure we covered as many schools as possible: Faith Christian Center (Austell and Marietta), Kennesaw Ave Mission Baptist (Marietta), West Ridge (Dallas), Sanctuary Church (Powder Springs), Mars Hill Presbyterian (Acworth), First Christian Church of Mableton, and Powder Springs First United Methodist!
We are so blessed that all of you obeyed the nudging of the Lord to pray; and, also, so blessed we have such open, warm, and supportive school systems!
Let's continue our support by praying every day during this "2021-2022 School Year"!
Prayers for August 1-7
With more "Battle Ground Prayers" by Lynda Poole
Father, help them to choose their friends carefully so they will all make wise decisions about the challenges they face. (Proverbs 12:26, 27:17)


Lord, help students and faculty to be quick to listen, slow to speak, and slow to anger with each other. (James 1:19)
Lord, let the students' thoughts be pure, true, honorable, just, lovely, commendable, excellent, and praise-worthy. (Philippians 4:8-9)
God, when the students or faculty are facing temptation, let them look to You for deliverance. Help them know You will not let them be tempted more than they are able to handle and that You will provide a way out when they look to You. (Matthew 6:13; 1Corinthians 10:13)


Abba Father, help the students to remain sexually pure. Help them focus on their academic goals and not get enticed by sexual temptations. (1Corinthians 6:18-20)


God of Protection, let the students and faculty of this school be protected from physical harm. Put a shield of protection around them the way You put a shield of protection around Job. (Psalm 91:1; Job 1:10)


Lord of Compassion, do not allow any child to be bullied but deliver them from the hand of those who would want to hurt or discourage them. (Psalm 18:16-19)


Don't let any unwholesome talk come out of the mouths or hearts of these students, God, but only what is helpful for building others up, that it may benefit those who listen, whether it be through verbal communication or social media communication. (Ephesians 4:29)


Almighty God, may Your favor rest on the students and faculty of this school. Establish the work of their hands. Let them look to You for help and guidance. (Psalm 90:17)
We thank everyone who sent in pictures as you prayer walked! Wish we had room to include all of them, but this will give you an idea of the prayer coverage at the schools.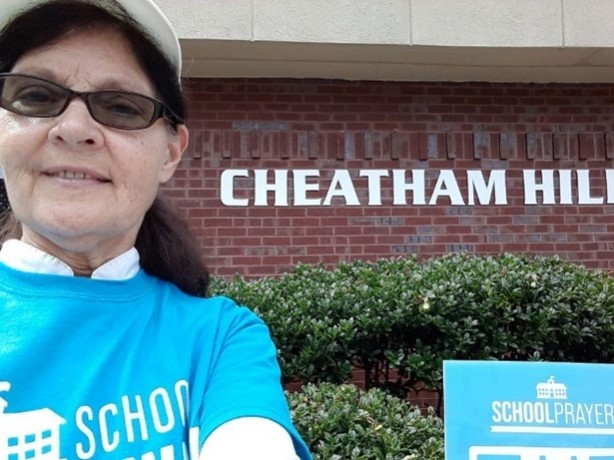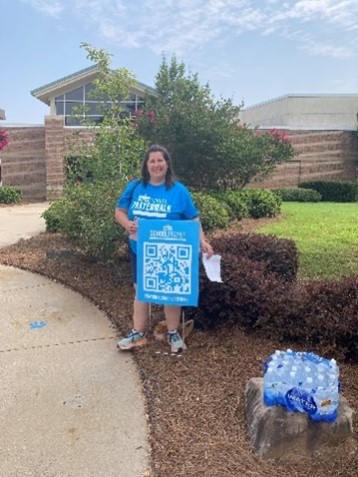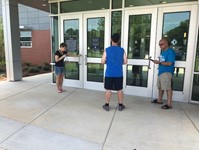 Cheatham Hill Palmer Middle North Cobb Christian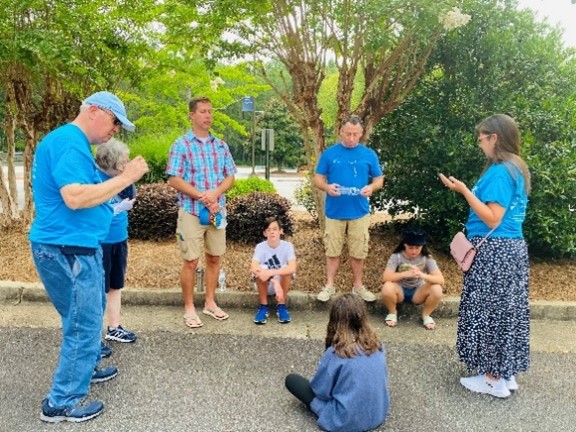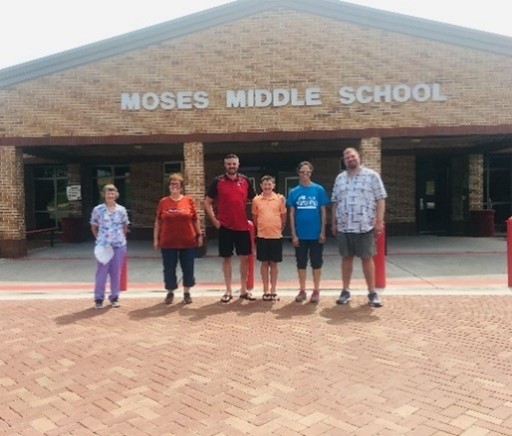 Ford Moses Middle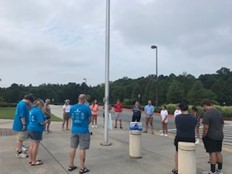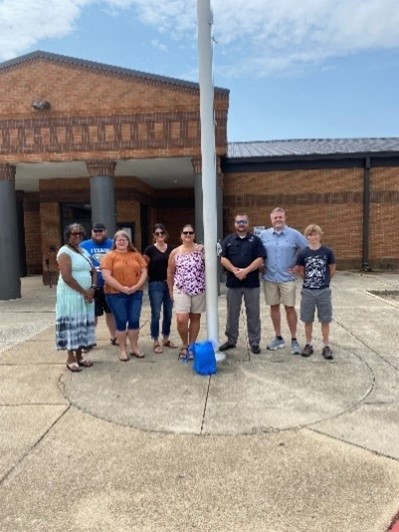 Allatoona High East Paulding High
Families joined principals, teachers, staff, Paulding superintendent and many others to cover West Cobb, Paulding and Marietta schools from Hendricks in Powder Springs, to Harrison in Kennesaw, to West Side in Marietta, to NW Classical Academy in Acworth, and so many more!
Thank each of you for making this effort such a success!
May we all continue praying daily for our school and students throughout this 2021-2022 School year!
Barbara Clark, Prayer Coordinator Burnt Hickory Baptist Church, August 2021.
---

THANK YOU EACH AND EVERYONE WHO PARTICIPATED IN THE
SCHOOL PRAYER EFFORT SAT, JULY 31ST
Whether you & your families were onsite, with boots on the ground,
Or on the Facebook Live Events – we covered over 100 schools!
(Still getting info back in so we can put figures together)

Also, a big "Thank You" to First Baptist Church of Orlando for their great prayer support for all our churches on Saturday!
They said this was a great rekindling for their efforts in Orlando and they also had people in Jamaica and as far away as Nigeria praying for us!
Join us as we continue to pray over our schools and student. Click HERE to see the prayer requests from some of the schools we walked.

---
Other Opportunities:
Join us for this great Wed Night Bible Study
Beginning August 11, 6:30p
Here at BHBC
Workbooks are available in the Media Center
To allow us time to absorb all the content,
We will view the video 1 week and review it the next week allowing time for discussion & prayer
Pray & Minister
Please lift up all four of the following prayer points every day and marvel at how God works!

Ask God to:

Prepare your heart,

Show you how and to whom you should reach out,

Prepare their hearts,

Give you opportunities to share the gospel and to minister.


Be Light
for Christ


"For this is what the Lord has commanded us: 'I have made you a light for the Gentiles, that you may bring salvation to the ends of the earth.'"
(Acts 13:47)


You can use the "Bless Every Home" website to help you
pray for and minister to your neighbors.
Click HERE.
National Day of Prayer


May 6, Thursday





You can still watch the Virtual Events:





Cobb County Prayer Breakfast

with

Taylor Scott (104.7 The Fish) & Babbie Mason




www.CobbCountyPrayerBreakfast.com

or Facebook





GA Capitol Prayer

with Teresa Cantrell and Mark Mirza




www.NDPGeorgia.org

or Facebook





BHBC Live Virtual Event

with Pastors Matt & Alan




www.burnthickory.com

, YouTube, or Facebook





NDP Natl Broadcast

from the Museum of the Bible,

Kathy Branzell

w

ith Greg Laurie, Will Ford,

Matt Lockett, Tony Evans, Anne Graham Lotz, Jack Graham, Ronnie Floyd and more...




www.nationaldayofprayer.org

or Facebook
---
PRAYER RESOURCES