Burnt Hickory is committed to the mission of leading kids to Christ and to growing them spiritually. It is the responsibility and call of this body of believers, the church, to accomplish this purpose. We need adult leaders who will selflessly raise their hand and say "Yes!" I will make the choice to invest in the lives of our kids. There are no special skills required. We just need adults who: 1) Love God, and 2) Have a willing heart.
THE MORE YOU KNOW: 85% of all Christians receive Christ between the ages of 4 & 14. That makes our mission critical. We are committed to sharing the gospel with kids, having them to come to faith in Christ, and then helping to disciple them as they grow in their faith. We believe this is the mission to which our entire church body is called.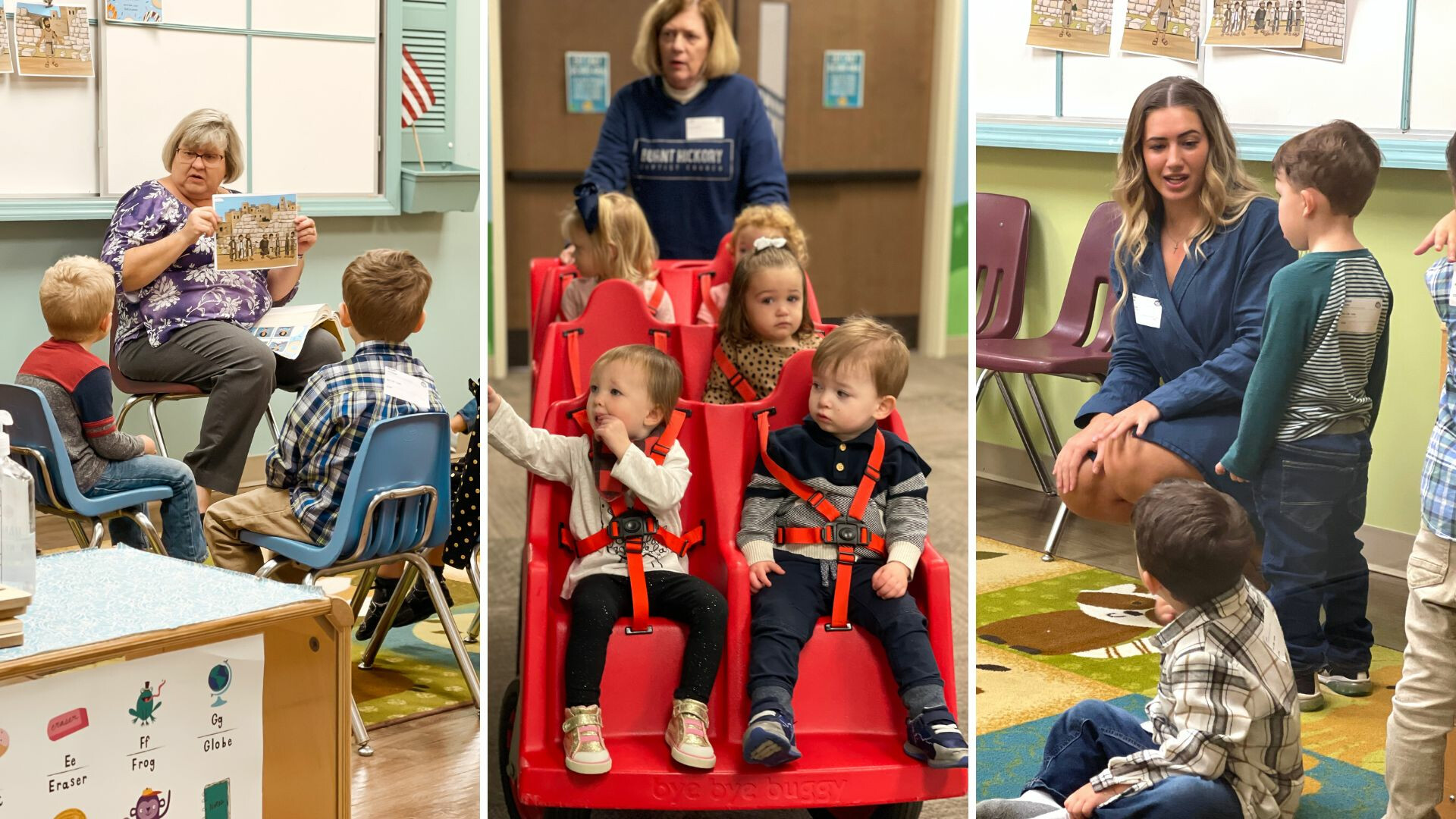 1 Peter 4:10 tells us this: Each one should use whatever gift he has received to serve others, faithfully administering God's grace in its various forms.
Our growing ministry has volunteer opportunities in a wide variety of settings and times from the nursery to the classroom, the children's worship stage to the front desk. Whether you have a passion for teaching, helping, creating, defending, or leading.... or a spiritual gift for wisdom, discernment, encouragement, hospitality or faith - there is a place for you here!
We believe it is our responsibility to enlist and equip volunteers to provide healthy, safe and nurturing environments as we collectively work to accomplish our mission. If you are ready to serve, please complete the form below and our team will be in touch with you soon!
---
Have questions? e-mail us at