Ladies Southern Sweet Tea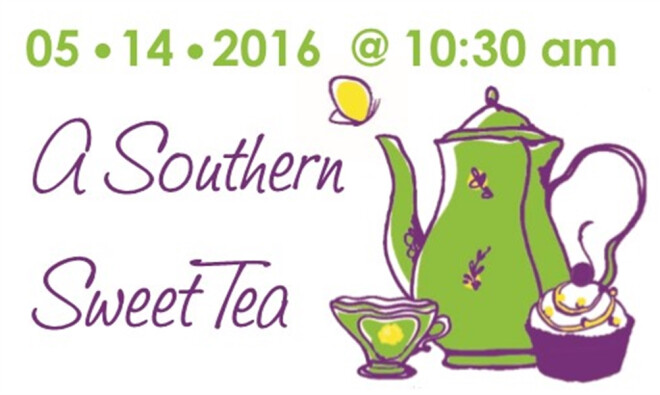 Saturday, May 14, 2016, 10:30 AM - 1:00 PM
TICKET SALES END SUNDAY MAY 8th
Guest Speaker - Tracy Hurst
Worship Music - Amy Wallace
Come join us for lots of Fun, Food and Fellowship, including a Photo Booth, a Southern Brunch, Amazing Music, a Table Decorating Contest, Giveaways and Incredible Door Prizes!
NEW THIS YEAR: Sponsor a guest from a local shelter, Seven Bridges and/or Shepherd's Rest, by paying her admission fee at signup table.
Our Decorating Contest is optional - At the time you sign up to host a table, you decide if you want to participate in the contest.
Categories include:
The Most Beautiful * The Most Elegant * The Most Whimsical
The Most Original * The Most Southern * The Most Uniquely Vintage
The Most Inspirational (where Mary and Martha would want to dine)
Sign up and drop off donated door prizes at the Women's Ministry Table in the back church lobby.
You can also purchase tickets for the back tables only at this link.
We will be selling items to support our Ministry Partner in Guatemala and have a drop-off point for donated items for Victoria's Friends!
Click here to download a flier to print