Weekend of Prayer 2018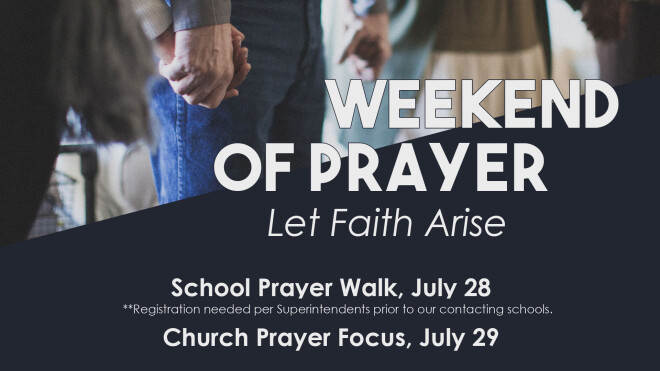 Saturday, July 28, 2018, 10:00 AM - Sunday, July 29, 2018, 12:15 PM
Join us for a special weekend of prayer as we reflect on the 2018-2019 school year both in our schools and our church.
School Prayer Walk
Saturday, July 28, 2018, 10am
Begin in the Connections Room.
Prayer Walk at local Cobb and Paulding Schools
NOTE: Registration needed per Superintendents prior to our contacting schools. Please register in advance so a list can be given to school officials.
Please pre-register here!
Church Prayer Focus
Sunday, July 29, 2018, 8:30am, 9:30am, 11am
Join us for Pastor Mike's special message, along with a time of prayer in LifeGroups for the ministries of our church, as we begin a new year.
Click here to submit a prayer request for a ministry of Burnt Hickory.