Standing Strong Mentoring ministry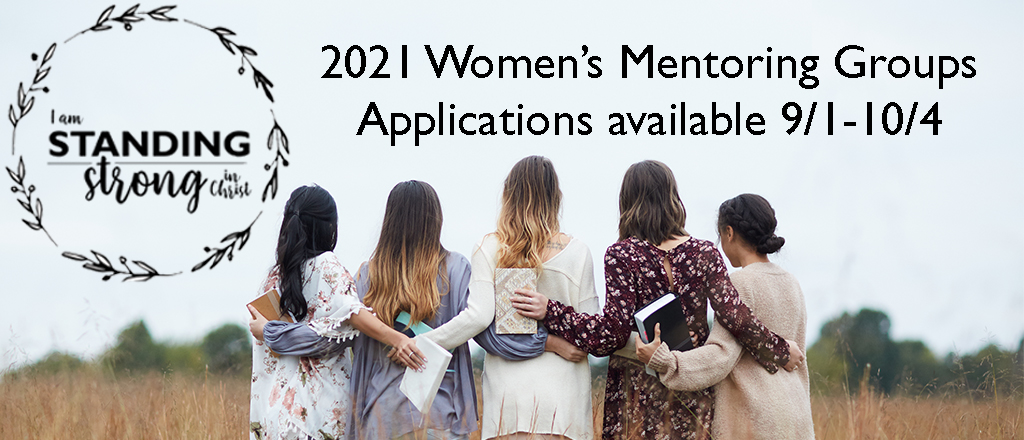 We are so excited to announce that applications for the 2021 season of mentoring are available now. The deadline to submit all applications is Oct 4th.
Ever wondered about the women's mentoring program, now is the time to get more info. Click here for more info about our women's mentoring ministry.
WM blog - An Answered Prayer...

Ps. 27:7 Hear, O Lord, when I cry aloud: be gracious to me and answer me!
Hello There! I just wanted to share a little challenge with you that the Lord laid on my heart to give to you all.
For the past 15 years, my husband and I had been living in a beautiful town near the Blue Ridge Mountains of Virginia with our four kiddos. I was that full time working mama and running on fumes, you know the one who goes to work...read more
Connect with the Women's Ministry via
Instagram (bhbc_women) OR Facebook