Welcome to Burnt Hickory's Women's Ministry
Do the holidays tend to get you down? Do you feel overwhelmed?
Is Christmas a "joy-stealer" rather than a heart healer?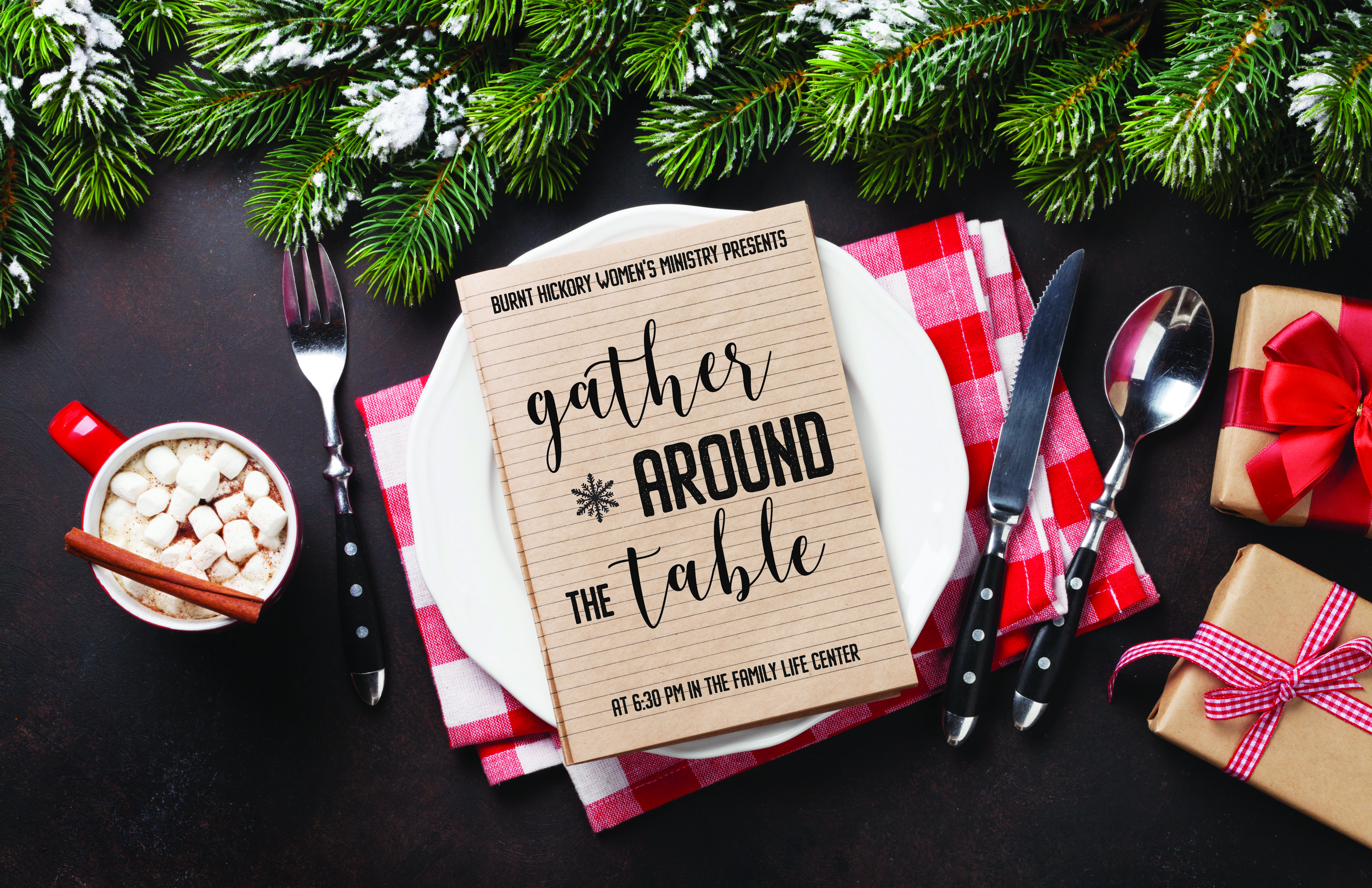 Join us for an evening to Gather Around the Table
November 10th, 6:30 pm
We will talk, laugh, and celebrate what the holidays can truly be. Come ready to celebrate the good, the bad and the beautiful of every season of life.
Bring a friend who can use some holiday encouragement too! Every lady will receive a special gift, just in time for the Advent season!
***Dessert and coffee will be served***
---
Welcome to our new blog! I am very excited about this new Women's Ministry resource. We hope it will become a great way to hear from the women of our church throughout the year. Email Jenn Dennard – - for details about becoming a contributor.
Standing Strong … Together
Verse: "Remember your leaders, who spoke the word of God to you. Consider the outcome of their way of life and imitate their faith." (Hebrews 13:7)
I firmly believe in Titus 2:3-5, which says that the work, or calling, of older women within the church (and, at 75, I am one!) is to teach younger women what a Christ-loving wife and mother looks like. And so... read more