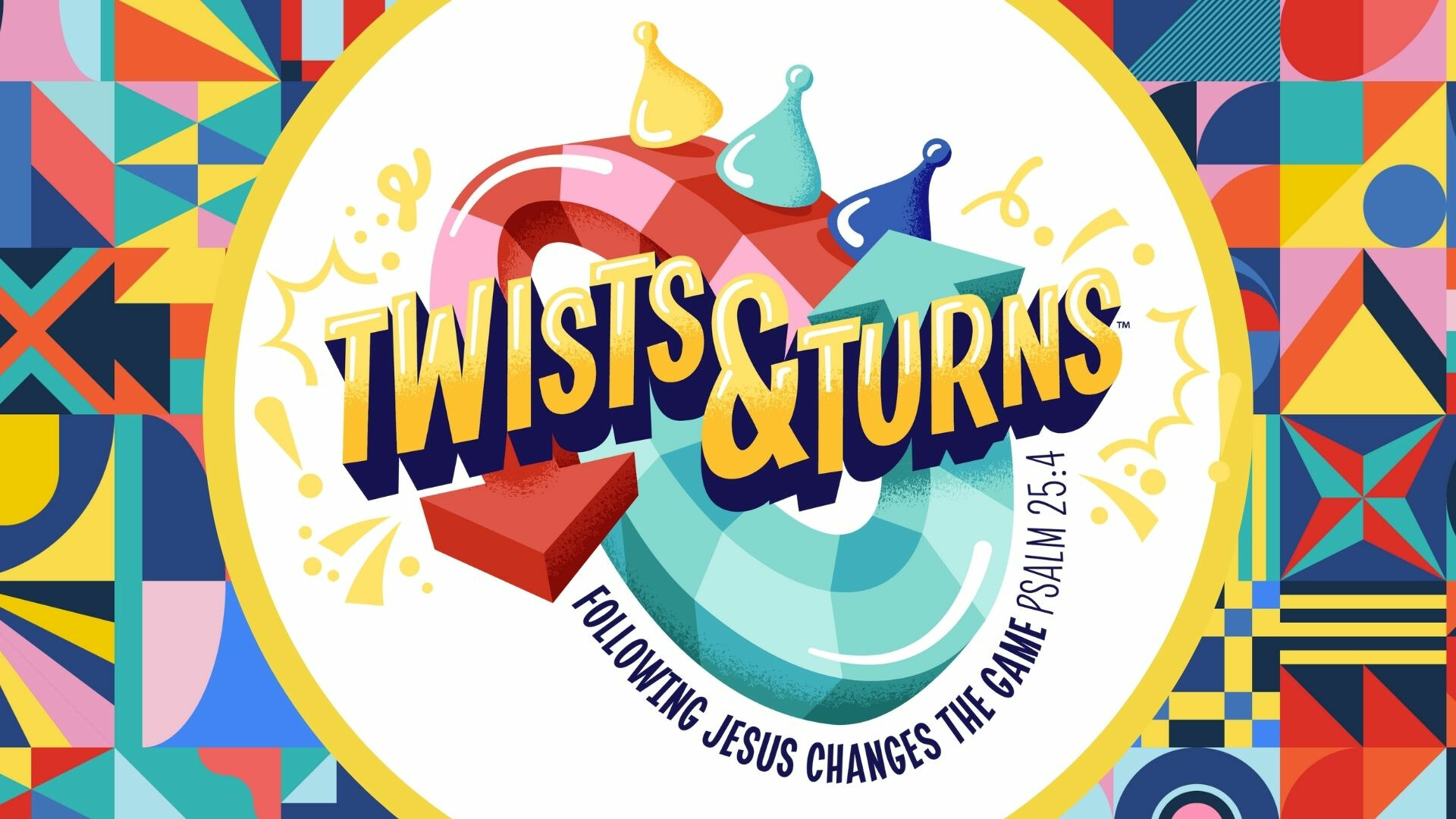 Save the date! June 2023 is going to be full of twists & turns as we kick off our biggest event of the year - Vacation Bible School!!
Get ready to spin the spinner, beat the clock, skip ahead, level up and PLAY TO WIN as we learn together that Jesus guides us through all the "twists and turns" of life! PLOT TWIST.... there is no such thing as "game over" even when we mess up!
This year's Vacation Bible School will be held June 12-16th from 9am-12pm. Classes are offered for children who are entering kindergarten through completed 5th grade. Online registration begins on Easter and will close at 2pm on Sunday, June 11th. Walk-in registration will open at Burnt Hickory's main lobby on Monday, June 12th at 8:40am.
We'd love to invite you to pray alongside us for a successful and impactful week of Vacation Bible School. Download this year's VBS prayer calendar HERE.


---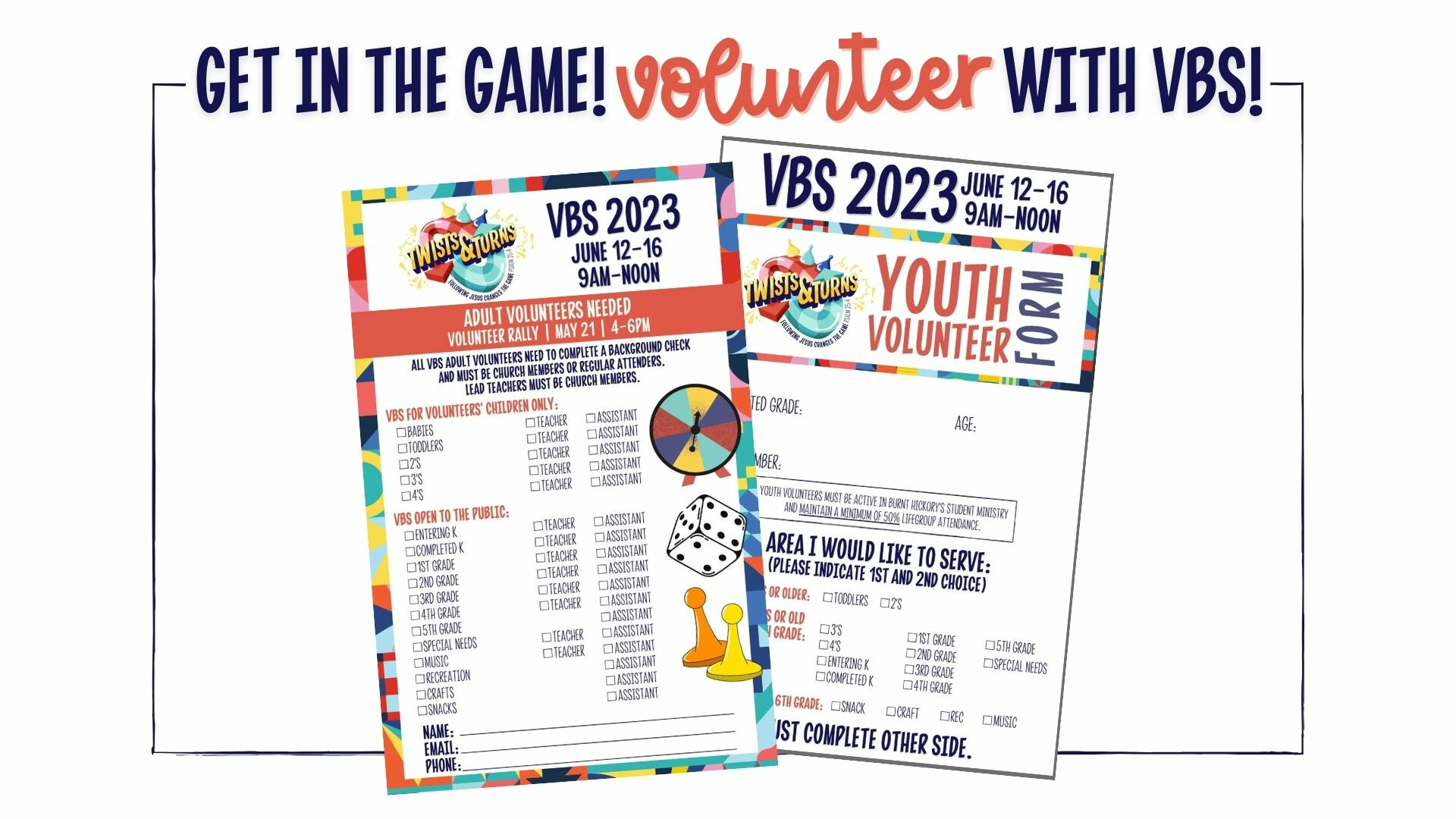 Ready to get in the game and serve with our 2023 Vacation Bible School ministry? Adult volunteers can sign up through the online form below or at the VBS table in the front lobby of the children's building. Youth volunteers should visit the VBS table for a paper application and reference form.
---
upcoming dates
May 21st - 4-6pm
Volunteer Rally
(details found here)
June 11th - 1:30-5:30pm
Set-up & decorating day
(get inspired on our Pinterest here)

June 12th-16th - 9am-noon
Vacation Bible School
(register here)
---
Please email if you have any questions or need additional information.