The Bridge with Lisa Harper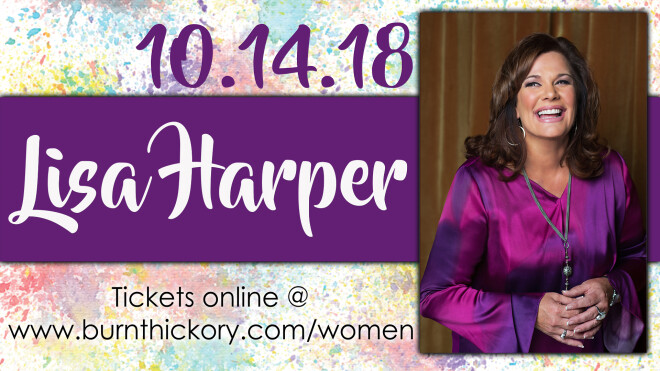 Sunday, October 14, 2018, 6:30 PM - 8:00 PM
Ladies, make plans, mark your calendars, and join us at the Bridge to worship with and hear from Lisa Harper.
Lisa is a well-known speaker, rarely are the terms hilarious storyteller and theological scholar used in the same sentence, much less used to describe the same person but then again, Lisa Harper is anything but stereotypical!
She's been lauded as a gifted communicator, whose writing and speaking overflow with colorful pop culture references that connect the dots between the Bible era and modern life. Her style combines sound scriptural exposition with easy- to -relate to anecdotes and comedic wit.
Tickets will be available in house between 9am-12pm on 8/19, 8/26 & 9/2 at the Women's Ministry table located in the back lobby.
Online sales begin Labor Day 9/3 and will remain only available online until we are sold out.
Reserved seating $25 (Capacity of 160)
General admission seating $15 (Capacity of 950)
Doors will open @ 6pm, we begin at 6:30pm
At every Bridge event it is our goal to give back in the form of a mission focus, we will be collecting for a special need that night. As soon as details are available we will post that info here.