The "connection point" of our church is our Sunday Morning LifeGroups (aka Sunday School). Our worship services are exciting times for us to exalt our Savior together and a great starting point for those visiting our fellowship. However, to be part of a community and get involved, everyone at Burnt Hickory is encouraged to commit to a LifeGroup - a group of people in the same season of life, who are seeking after God's will for a life of purpose.
The purpose of a LifeGroup is to develop to a community of believers, devoted to:
Learning God's Word
Involved in Ministry
Fellowship &
Evangelism
You will find greeters at our Welcome Center who will be glad to help you find LifeGroups that are eager to embrace you. A full list of current LifeGroups is available by clicking below or by calling our Education Ministry at 770.590.0334.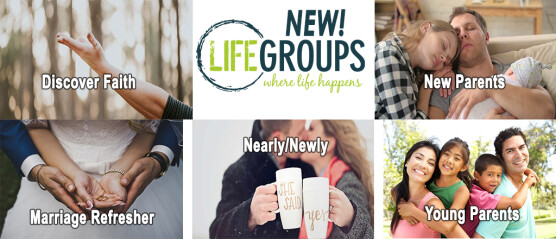 New fall lifegroups at 11am!
Nearly/Newly with the Usserys in room 288
New Parents with the McClures in room 274
Young Parents with the Elmers in room 275
Marriage Refresher with the Andersons in room 290
*coming Sept 9* Discover Faith with David Huggins in room 172
Click here for a complete list of Sunday Morning LifeGroups
Heart to Heart Ministry
Can't make it to a LifeGroup on Sunday or know of someone else who regularly can't? Burnt Hickory's Heart to Heart Ministry offers a weekly Explore the Bible summarized lesson that can be provided by mail or email weekly. For more information or to sign up, please email .
LifeGroup Leaders
Have you led a Lifegroup previously or feel led to? With our church expansion, we are looking for new teachers. Please complete this teacher profile and return to the church office. Email Jim Kilpatrick at with any questions.