Unite is the college ministry of Burnt Hickory and offers the opportunity for college students to be involved with Bible studies, lifegroups, ministries, missions and events.
Connect with us!
Facebook – Unite College Ministry
Instagram – unitecollegeministry
Weekly Events
Sunday Morning
Worship 9:30 service
Life Group 11:00 at the Unite College House
Monday
Girls Bible Study 7:00 PM in the Hospitality Room at the church. Led by Olivia Smith and Michelle Elsberry.
Guys Bible Study 7:30pm at the Unite College House led by Senior Pastor, Mike Stephens
Tuesday
Girls Bible Study 6:30pm at Mrs. Gina's House subject to change (All subject to change)
Wednesday
Partner with Radiate Student Ministry in talk back groups. Contact Chip Paul at if you are interested.
Upcoming Events
Click the picture for more info!!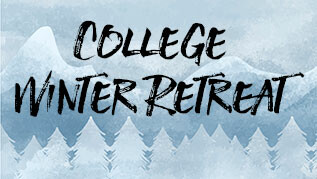 BHBC Volunteering Opportunities
Unite, being a ministry of Burnt Hickory, has countless opportunities for service within the Body of Christ. There is always a need for nursery workers, middle school and high school lifegroup teachers, talkback group leaders for middle school kids on Wednesday nights, choir members, parking ministry workers and countless others. Whatever you have a passion for within the Church, there is some form of opportunity for you to get involved. We love being just a part of a bigger body at Burnt Hickory.
Mission Opportunities
Unite has a passion for missions. This comes in many different forms, but the reason behind each one is the same. We want to shout the glory of God in our community and around the World. With that being said, here are some ways that we are striving to do just that.
Community:
Unite will regularly host events that dedicates its time to the surrounding community. An example of this would be the ministry volunteering at a local organization like Must Ministries.
Campuses:
Unite is dedicated to the effort of making Christ known at all surrounding campuses. We desire to aid in our students' desire to make Jesus known in their classrooms. Events will be hosted at campuses like KSU, Chatt Tech, Georgia Highlands, and so on.
International:
Coming soon!
These are the "opportunities" Unite has in place for missions, but we are a group of individuals who fully believe everyday life is a mission. Opportunities to show this lost and dying world who the Savior is are daily occurrences in each individual's life. Be light!