2018-2019 Weekday Education Enrollment Information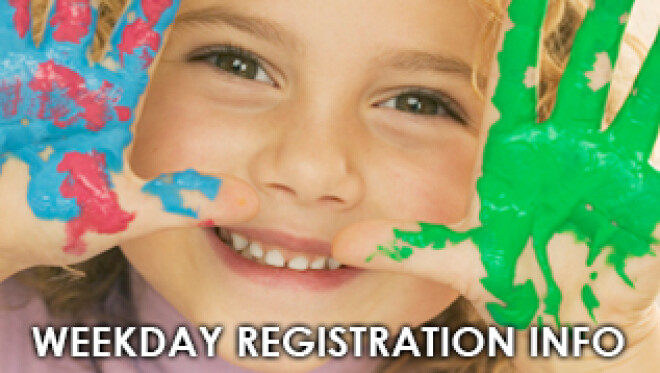 Monday, January 29, 2018 - Tuesday, February 06, 2018
Registration for the 2018-2019 school year takes place on two separate dates: January 30 is for currently enrolled families and church members only. February 6 is open registration for the community. Registration takes place in the church sanctuary both days from 9:00-Noon (must register in person).
There will be an Open House on January 29 at 6:30pm for you to tour the Weekday area and speak with administrators and teachers.
All registration is on a first-come, first-serve basis. The non-refundable registration fee for each class is $155.00 and due at time of registration. An additional activity fee will also be due at registration. Registration and activity fees must be payed with cash or check only.

Tours of the facility can be scheduled at any time.
Each student will need a birth certificate and immunization form #3231 on file to attend the program. Class placement is determined by using a September 1 cut-off date for all classes. Registration is for the entire school year.
Please call the Weekday Education office at 770.590.0434 if you have questions that are not answered on the website.