Mike Stephens
Senior Pastor
E-Mail:

Mike has been serving as Senior Pastor of Burnt Hickory since 1987. He leads the church to function as a New Testament Church and works closely with the staff and church to direct Burnt Hickory in the achievement of its mission. Pastor Mike received his B.A. in Bible from Bellhaven College in Jackson, Mississippi and his Masters of Divinity from New Orleans Baptist Theological Seminary. Viewed by the congregation as an authentic leader who loves people, Mike chooses to make the church's hospital visits. The congregation loves his "southern charm" and wacky sense of humor. Mike and his wife, Betty, have two adult children, Brittany and Michael.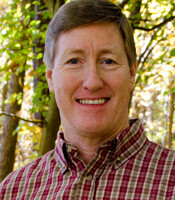 Marty considers himself a country boy from the mountains of North Georgia, a Bulldog, who studied Business at UGA. Upon graduation, Marty used his MBA in a successful career as Director of a large Atlanta-based corporation. After 16 years, however, he felt God calling him to vocational ministry in the local church. With a passion for seeing people experience a growing life in Christ, Marty has served as Executive Pastor at Burnt Hickory since 2004. In that role, he works alongside Pastor Mike, leading the ministries and staff of the church to reach our community and beyond. He and his wife, Becky, enjoy leading marriage and parenting classes, as well as young couple's small groups. They have 3 children, Matt, a State Farm agent in Kennesaw, who along with his wife, Laura, have Marty and Becky's 3 granddaughters. Their son, Chris, works at Equifax, in Atlanta, and daughter, Stephanie, works with QGenda, as well as being a wedding photographer here in Atlanta. Marty and Becky, together, enjoy tennis and spending time in family activities. You might also see Marty out in a trout stream, or working out a deal with Becky to try out a new BBQ dive, in return for going to an antique store with her!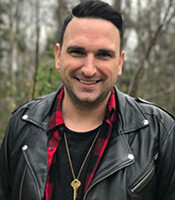 Carey Amos
Worship Pastor
E-Mail:

Carey Amos is a native of Louisiana where he began his journey in ministry early in life. Carey studied music at The University of Louisiana at Monroe and received a degree in Music Theory and Composition. Carey's passion is to see people have a Christ-Centered life and to use the power of music and worship to experience the love and grace of God. Carey and his wife Shelley have three beautiful children.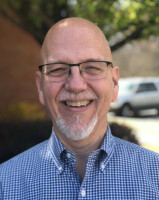 Alan Folsom
Interim Adult Pastor
E-Mail: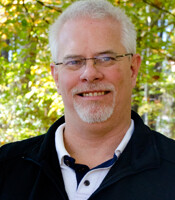 Brian Foster
Missions & Singles Pastor, Pastoral Counseling
E-Mail:

Brian grew up right here in Marietta, and even attended Marietta High School. From there he attended LaGrange College and graduated with a degree in Christian Education. While at LaGrange College he met a cute little co-ed named Susan and after a year of dating asked her to be his wife, and she said YES! Following LaGrange College he attended Southwestern Baptist Theological Seminary in Fort Worth, Texas and graduated with his Masters Degree in Religious Education. Brian came to Burnt Hickory Baptist Church after serving churches in Conyers, Georgia and Chattanooga, Tennessee. Brian and Susan have two girls, Abby and Samantha, who are in college.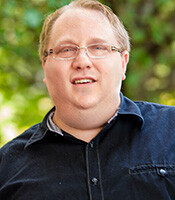 Aaron Holloway
Childhood Pastor
E-Mail:

Aaron has served on our pastoral staff since January 2007. Prior to coming to Georgia, Aaron's experiences include serving as a public-school teacher, serving as a missionary, and local church ministry as the Children's Pastor at Grace Baptist Church. Aaron is married to his best friend and partner in ministry, Tina. Together, they have three beautiful daughters, Kayla (15), Kendall (11) and Kate (7). Aaron possesses an associate of arts degree in teacher education from the College of Southern Maryland, a bachelor's degree from Western Baptist College in communication, and a seminary Advanced Certificate in Children's Ministry and a Master's in Liberal Arts, Christian Ministries from Dallas Baptist University.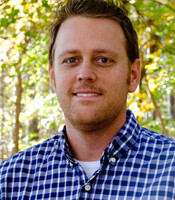 Chip Paul
Middle School Pastor
E-Mail:

Chip Paul has been the Middle School Pastor at BHBC since September 2007. Chip is married to Laurie Paul (Middle School Teacher) and has 3 children, Joshua, Abbie, and Sterlin. He loves hunting, fishing, outdoors, and Disney.
Chip has been serving in youth ministry for 21 years with 16 of them being middle school specific. He has a strong desire for partnering with parents to come along side them during these difficult but very influential times of their early teens life. He is also very passionate about helping middle school students navigate through this time of life and grow spiritually into a strong follower of Jesus.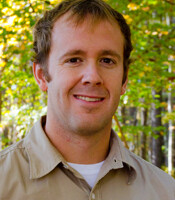 Matt Petty
Student Pastor
E-Mail:

Matt joined the Pastoral team of Burnt Hickory in July of 2001 as the Student Pastor. As a native of Cobb county, he so desires to see all people of West Cobb and Paulding County know and serve Jesus. Matt gives leadership to the RADIATE Students staff team that walks with middle school, high school, and college-aged students.
Matt is married to his college love, Melissa, and has two boys Blake and Dalton. If not doing ministry at BHBC, you can usually find the Petty family on a sports field somewhere in Georgia. Matt has a Bachelor's Degree from UWG in Business Finance, a Masters of Arts from Liberty University in Theology, and loves to teach God's word.