Meet one need.
Encourage one child.
Be one family.
Our goal at Burnt Hickory is to make an impact for families by advocating for children.
We view them through the eyes of faith, and we support meeting physical, emotional, social, economic, and educational needs of at-risk children in our community and around the world. We offer many opportunities for you to take one small step and make a huge difference in a vulnerable child's life right now.
---

Foster Care
Fostering a child can be daunting and scary, but just as God has redeemed us into a relationship with Him, we are called to redeem broken families by transforming lives that have experienced abuse and neglect.
We want to provide a nurturing, loving, and safe foster home where children will have the opportunity to experience your love and the love of Jesus.
Every week, 126 new children in Georgia are removed from their homes and placed into the foster care system.
Our church has partnered with FaithBridge Foster Care to help support the families that God has called to this journey by helping navigate the foster care system, provide training, and coordinating financial support. Pray about opening your home and sharing the love and hope of Jesus with a child in crisis.
SIGN UP FOR A FAITHBRIDGE ENCOUNTER CLASS TODAY
---

Adoption
Every child deserves the love of a family.
We read in the fourth chapter of Galatians about what it means to be adopted by God our Father.
But when the fullness of time had come, God sent forth his Son, born of woman, born under the law, to redeem those who were under the law, so that we might receive adoption as sons. And because you are sons, God has sent the Spirit of his Son into our hearts, crying, "Abba! Father!" (Galatians 4:4-6)
We reflect His mercy of adopting us by rescuing orphans here and across the world. You can make a difference by either beginning the journey of adoption or financially supporting families who are.
We also partner with Lifesong for Orphans to help raise funds, source matching grants, create interest-free adoption loans, and even create crowdfunding pages. You can give directly to families here at Burnt Hickory in the adoption process.
---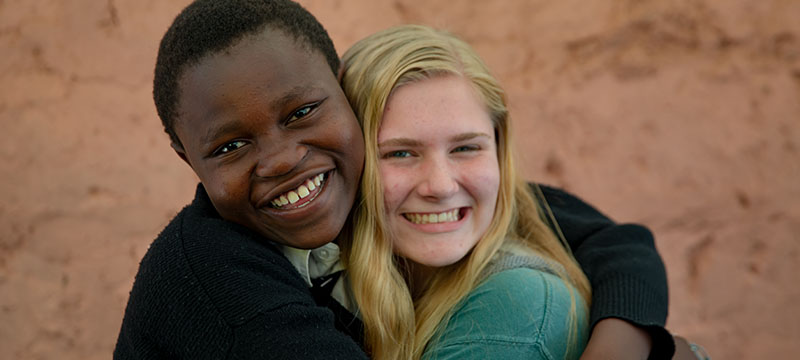 Sponsorship
As we live out our faith, we demonstrate and reflect the love of God by loving our neighbor.
When asked "who is my neighbor?" in Luke 10, Christ tells the parable of the good Samaritan. In this we learn that a true neighbor crosses racial divisions to physically meet serious needs and pays for recovery from his own pocket for a stranger. Our response to a world filled with millions of children living in poverty is to do as Christ has commanded us:
You shall love the Lord your God with all your heart and with all your soul and with all your strength and with all your mind, and love your neighbor as yourself.
If you are interested in adopting, being a foster parent, or opening your home, reach out to the ONE Ministry Team