Burnt Hickory 40th Anniversary Celebration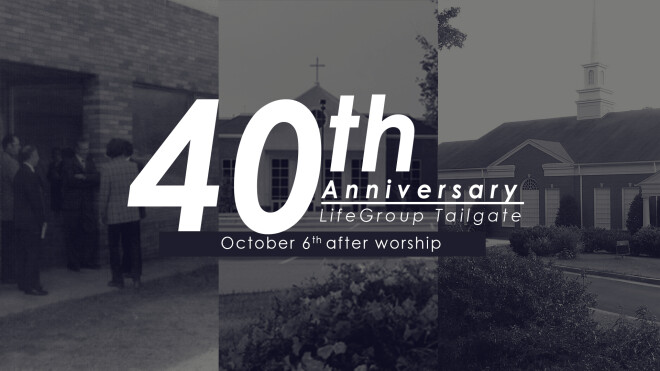 Sunday, October 06, 2019, 12:30 PM - 2:00 PM
Join us October 6th after morning worship for a LifeGroup hosted tailgate party on the front lawn celebrating our 40th anniversary.
LifeGroups are encouraged to plan meals with their members and sit together. Look for more information in your classes! We have lots of fun things in store, so you don't want to miss it!
If you don't have a LifeGroup, now is the perfect time to jump in! You can get more information at our Welcome Desk on Sunday mornings, or you can look at the list here.