Christmas Eve Services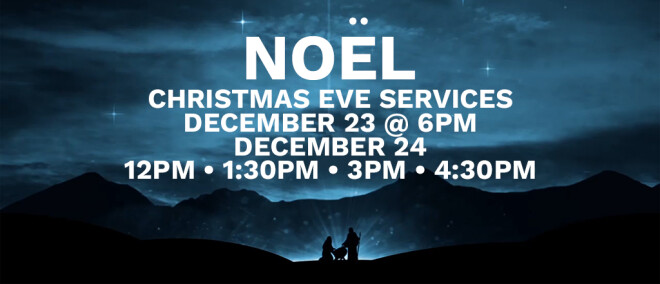 Sunday, December 23, 2018, 6:00 PM - Monday, December 24, 2018, 4:30 PM
Join us for Christmas Eve services.
In order for us to provide you, your family and guests with the best experience, please RSVP below to tell us which service you'll be attending. There are no tickets required to join us for Christmas Eve and this RSVP doesn't guarantee you a reserved seat, but this does allow us to better plan for you. Childcare is available for ages six weeks to pre-K4 at all services. Service times are:
Sunday, December 23rd at 6:00 pm or
Monday, December 24th at 12 pm, 1:30 pm, 3 pm or 4:30 pm.

Click here to reserve your spot!
Check out our other Christmas activities HERE.