Radiate Choir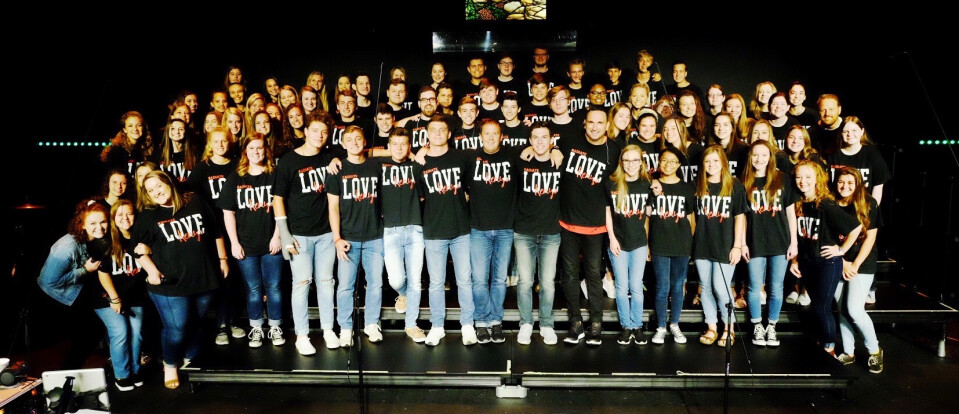 If you're in ninth-twelfth grade, come join us in the choir room on Sunday afternoons at 5:30 pm for Radiate Choir. It's more than a rehearsal, it's an hour of worship, fun and discipleship. Radiate Choir frequently leads worship on Sunday mornings worship to bring glory to God. Radiate Choir students traveled to Nairobi, Kenya this past summer to spread God's love through song, devotions and service. The choir has been to numerous locations including Alaska, Belize, Ecuador, England, New Orleans, Prague, Australia, Kenya, the UK and Dominica. Carey Amos, Worship Arts Pastor, leads this energetic group. Contact Janet Allison at for more information.
Radiate JV Choir
Radiate JV Choir gives middle school students the opportunity to share Christ through music and service. The Radiate JV Choir may lead worship in Sunday morning services periodically throughout the year. Students will travel this summner year on a mission trip to Orlando, Florida joining together with Radiate Student Ministry in Collide. They have previously been to places like Myrtle Beach, Jacksonville, Baltimore, West Virginia, Orlando and Panama City. Rehearsals are on Sunday afternoons from 5:30 pm - 6:30 pm in Room A280 with Tammy Newman. Contact her at for more information.

iPraise Choirs
Preschoolers (age 3-5) through fifth grade students have the opportunity to participate in iPraise, a children's choir devoted to worshiping the King while having fun, every Sunday evening at 5:30 in the Adult Connection Room (A272). iPraise choir may be a part of special events in the community, lead worship in Sunday morning worship services here at Burnt Hickory, and participate in Worship events. Joy Poole leads iPraise. Contact her for more information at

Worship Choir
Worship Choir is open to all adults ages. This group leads the worship in the 9:30 and 11:00 Sunday morning Classic and Live services. No auditions are required. Rehearsals are on Wednesday nights from 7:30-9:00 in the choir room. Childcare is available during choir practice for ages birth - 5th grade in Room C107. A second optional rehearsal, "Choir Lite," is available on Sunday afternoons from 5:30 pm-6:30 pm in A271. Contact Leslie Gillis at for more information.