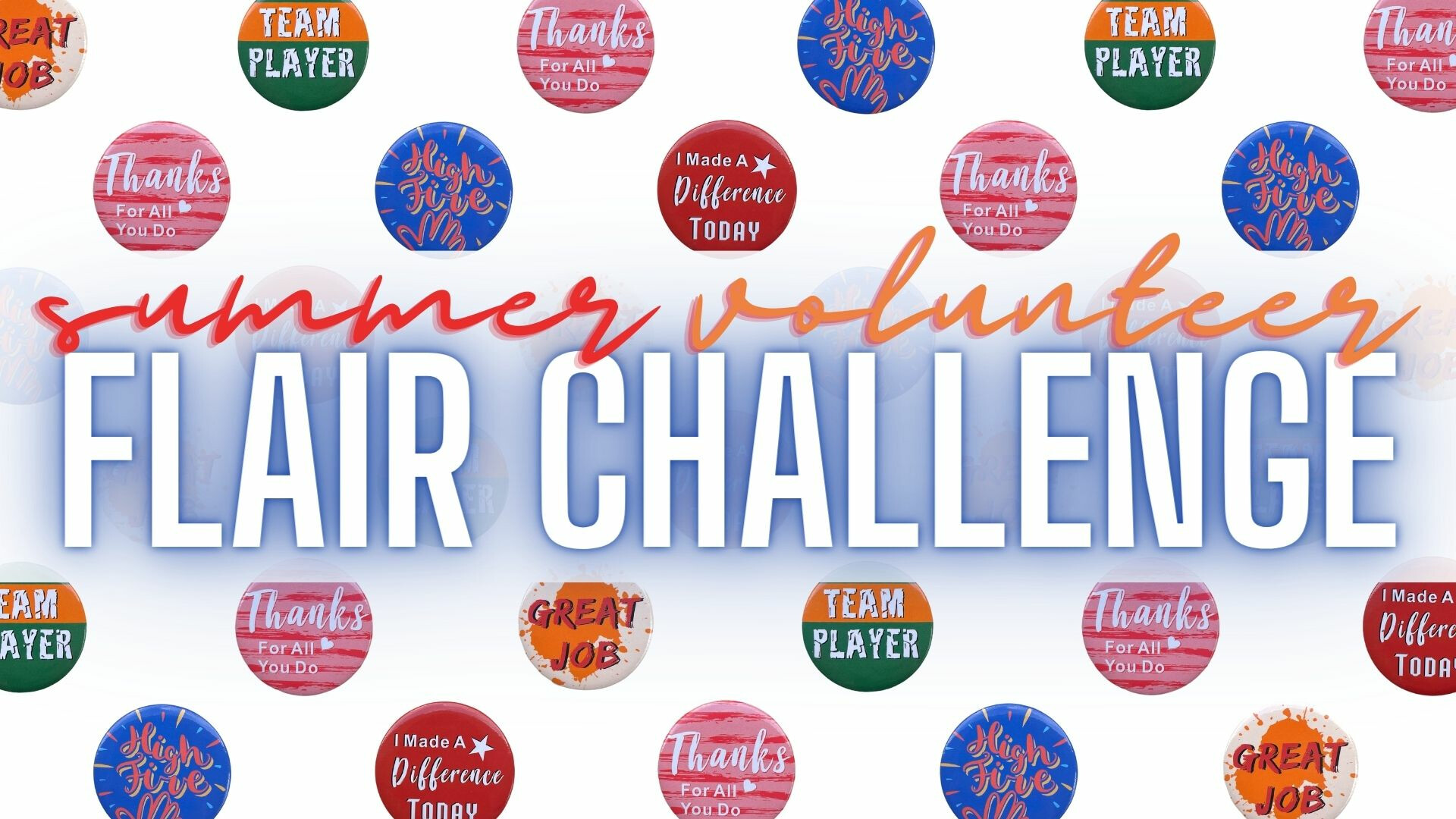 Introducing the first ever VOLUNTEER FLAIR CHALLENGE - hosted by BHBC Kids! We are so excited for this fun summertime adventure. Get ready to earn some flair badge pins, prizes, and ultimate bragging rights!
We have five exciting flair badges to pass out over the summer months. Each pin marks a different way our volunteers have made an impact on the childhood ministries at Burnt Hickory. Take a look at what's coming your way....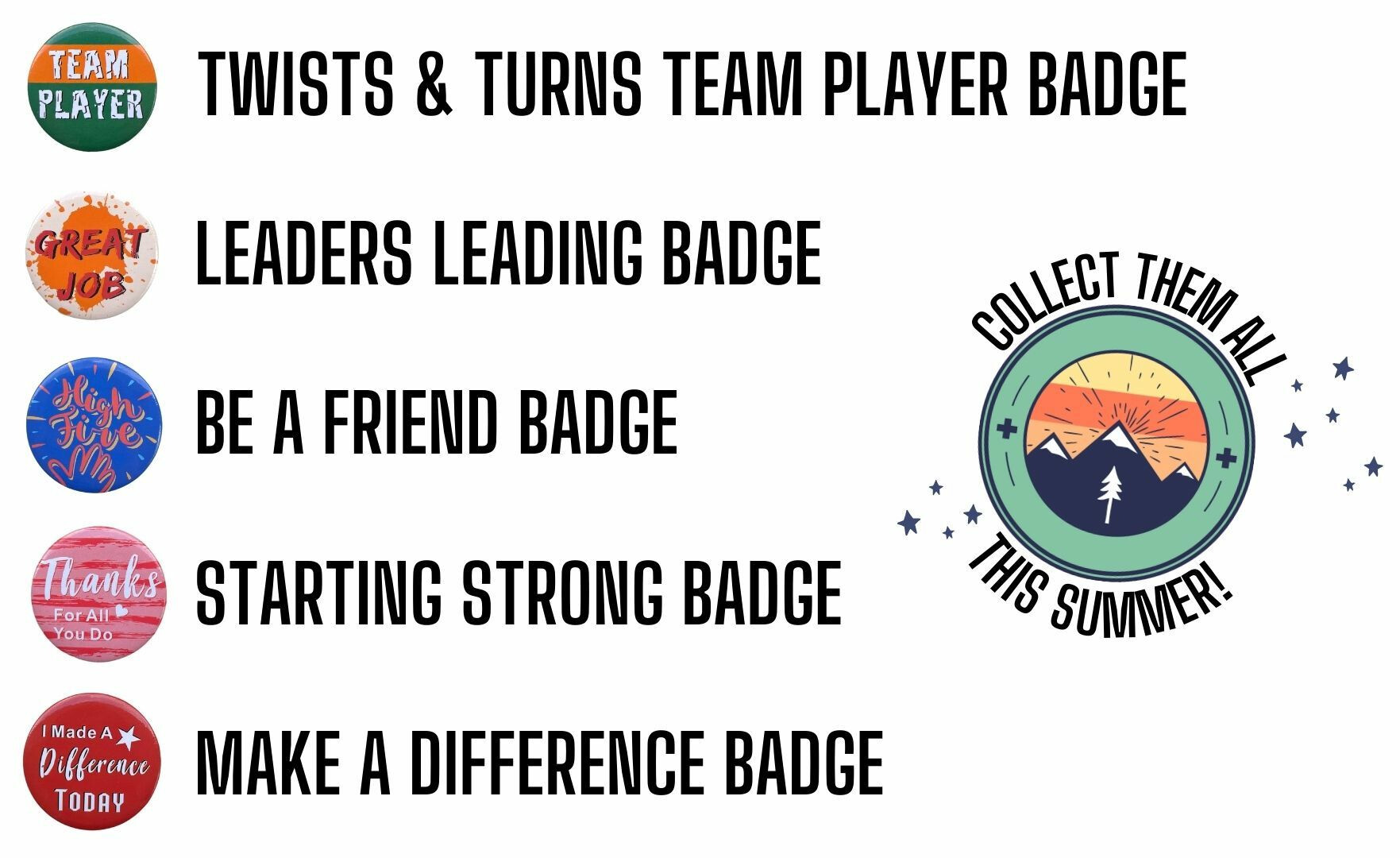 We'll kick off all the fun with our TEAM PLAYER BADGE. This one's for all our VBS volunteers who attend the May 21st training rally. We're not saying 'be there or be square,' it's more like.... 'be there and get your flair!'
Each badge afterwards will be given by your age-level or area coordinator. Be sure to check in with them to grow your collection and be ready to CASH IN for prizes in August! Anyone who collects 3 or more flair badge pins will receive an exclusive Flair Challenge volunteer t-shirt!! Plus, you can keep the flair, too.
We can't wait to watch this fun contest play out this summer - but.... SPOILER ALERT! Everyone wins when we collectively serve and love on the kids of Burnt Hickory! Thank you for playing such an important role in this ministry with us.
---
LEADERS LEADING BADGE: Snag this badge by attending the Leadership Summit on Wednesday, July 26th. Come hear the vision cast for this next year!
BE A FRIEND BADGE: If you've served, you know there's no greater blessing. Don't keep that blessing to yourself! Let us know if you have a friend who'd like to serve with you, and we'll help you get them plugged in.
STARTING STRONG BADGE: Promotion Sunday is July 30th. Meet the kids and parents in your new classes and help us start the new school year off strong!
MAKE A DIFFERENCE BADGE: Are you eager to make a difference on Sundays or Wednesdays this fall? Let us know! It's YOU and your consistent presence in the lives of the kids that brings the life and light of Jesus. They need you to make a difference.
---
Have questions? e-mail us at