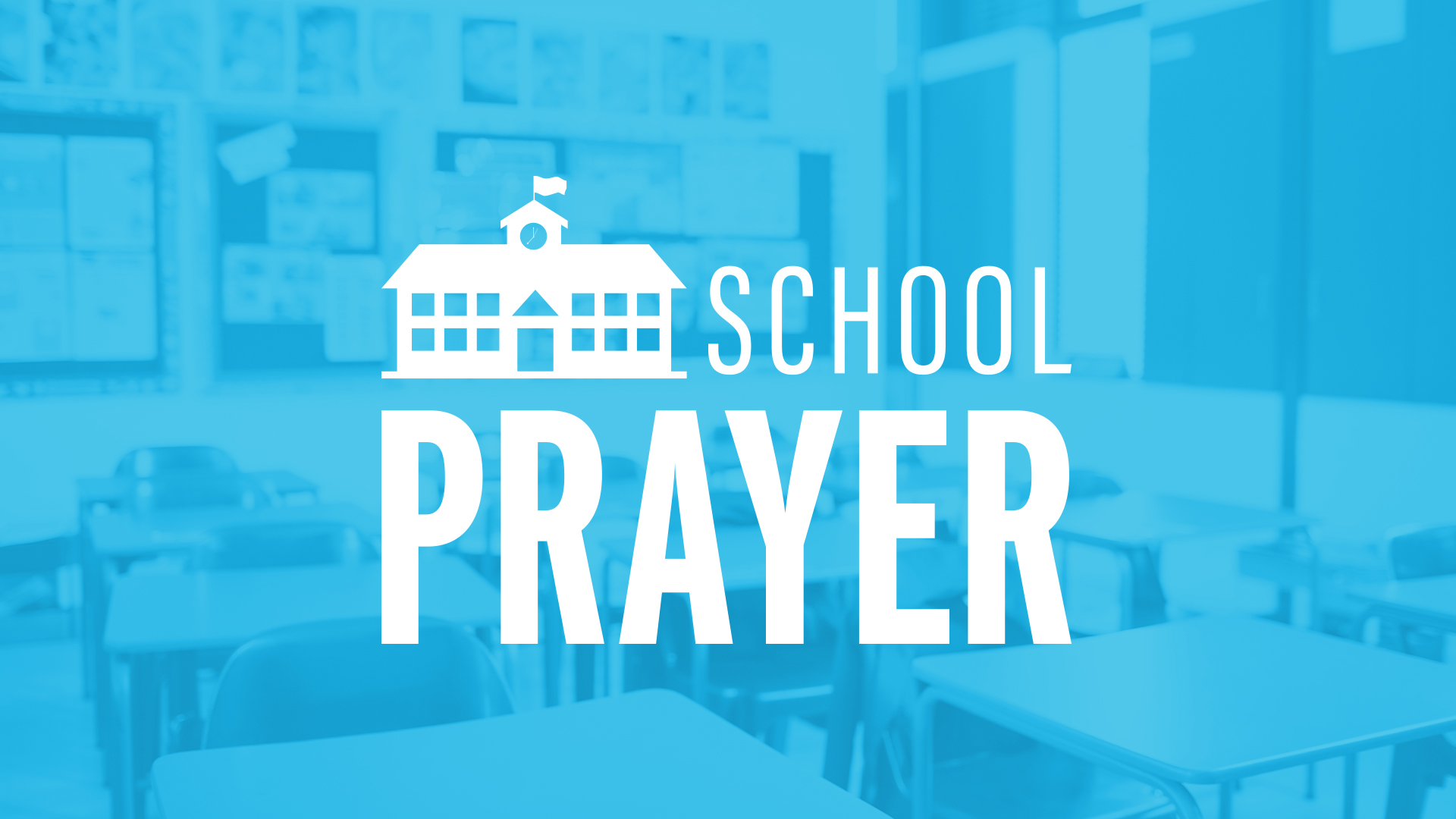 2020 School Prayer Requests
COBB COUNTY SCHOOLS:

School Name

Principal Name

Prayer Request(s)

Austell Elementary School

Dr. Marvin Bynes

"I would like for you to pray for our school staff, parents, and students to physically return to our school building soon. Pray for our teachers, who are the unsung heroes, to have the strength to carry on for their students as well as for their personal families. Many teachers are afraid and anxious and a prayer to lift them up and ease some of the anxiety, so they do not become physically ill. A prayerful watch over our students as many may be left home without the proper supervision, which might put the students in danger. Finally, pray for our national and local leaders to take the politics out of their decision making as it relates to COVID-19 and schools. Give the leaders the wisdom and courage to do the right thing for our students, teachers, and administrators. "

Baker Elementary School

Alison Broughton

"We definitely appreciate prayers! Please pray for good health for my staff and students, pray for my teachers as they prepare for a very different start to a school year as well as parents and students. This is such uncharted territory. Thank you"

Bullard Elementary School

Patrice Moore

"I'd like prayers for peace, safety and guidance through a worldwide pandemic and social injustice. I'd like to cover our entire school community."

Campbell Middle School

Dr. Camille Havis

"Everyone to be healthy in the age of COVID-19."

Cheatham Hill Elementary School

Dr. Kevin Carpenter

"We look forward to this upcoming school year. As always, our primary focus this year is the health, safety, and well-being of the entire Cheatham Hill community."

City View Elementary
( formerly Riverside Intermediate)

Dr. Barbara Swinney

"Yes, our gates will be open Saturday! Thank you!!

Please pray for:

clarity of thought
sound mind and connection of teachers, leaders, and parents
health, wealth, and safety of school personnel and families"

Dowell Elementary School

Christine Dinizio

"This is wonderful! Thank you so much for including Dowell in your prayers. Pray for patience and the wisdom to know how to best serve our students. Please pray for our students who don't have the support and resources they need at home."

Due West Elementary School

Cissi Kale

"Please pray for patience and grace

Please pray for our teacher who has colon cancer.

Please pray that I can help them through all of this and help them through this difficult time.

Pray for our families to find a balance and for them to have the food and resources they need."

Ford Elementary School

Patrick O'Connell

"Thank you very much for your thoughts and for your prayers. We are all very grateful in the Ford community. It is a wonderful thing that so many church communities are joining together to support our schools. Pray for health, safety and patience for our Ford community. Thank you from all of us."

Frey Elementary School

William H. Dryden Jr.

"I think prayers for acceptance, serenity, and perseverance for my staff, students, and the community during this challenging season will be most appreciated."

Garrett Middle School

Kristie Brown

"Please pray for the health and safety of our staff, students, parents, and community. Thank you for your support!"

Griffin Middle School

Dr. Hill

"Please pray specifically for the safety and health of our entire community, for everyone to feel God's presence, calmness, to provide our administrative team with God's wisdom and strength as we lead our schools, and to lay a layer of protection around our campus as we proceed. May those that already know Jesus as well as those who don't rely on His word and his plan for us to serve Him. With all that is changing in our world as we know it, the one thing that doesn't change is His love and sacrifice for us to be free."

H.A.V.E.N. Academy

Dr. Isaac Kelly

"Please pray for:

my clarity and leadership this school year
the mental, emotional, and physical health of our students, staff, and families over the course of the year. Pray they will not experience death, hospitalization, prejudice, or uncontrolled anxiety due to Covid-19, race relations, or any other factor
that my staff and students will experience the love, grace, forgiveness, and power of Jesus throughout the school year and they will establish or reconnect their relationship with Jesus by chance they do not have a healthy relationship with the Savior."

Harrison High School

Ashlynn Campbell

"Please pray for our teachers to stay healthy during this time of virtual school. Teachers signed up to be teachers because they love students, so not having our Hoyas in the building is actually pretty depressing! ☹ I ask that you pray for our students to stay strong and healthy during this time of virtual school and pray for all of the parents who are trying to juggle work while helping their students with virtual school. This is very difficult for all families. Please pray for all of our staff and our leadership team as well. Finally, please pray for Superintendent Ragsdale as he has the very difficult job of making decisions for our district in the most troubling times imaginable."

Kell High School

Dr. Peter Giles

"Thank you! I do not have any specific prayer request other than the obvious of the health and well being of our staff, students, community, state, and country. "

Kemp Elementary School

Billy Pritz

"Thank you so much for thinking of us during this difficult time. Prayers to keep our staff safe and give them the courage to take on the unknown. Prayers for our students as they tackle virtual learning and hopes they will still feel the love of their teachers."

Kennesaw Mtn High School

Nathan Stark

"I think the biggest item is the health and safety of our students and staff -- emotionally and socially, I think also praying for connections ad positive relationships to be formed in a time where there is often so much distance between us."

King Springs Elementary School

Dr. Szwec

"We are all on one campus at the new building!!! Super excited. We just need prayers for the health and safety of the community, that we all support and value each other. We'd like continued prayers for the safety of the construction crews as they finish our building."

Lindley Middle School (7th & 8th)

Elayna Wilson

"Thank you so much for your support! Our gates will be open next Saturday.

Continued strength for our Superintendent, Executive Cabinet-CCSD Employees
Peace for staff, parents and students
High levels of academic and positive social/behavioral performance from students
Collaboration amongst all stakeholders
Continued support from community (new organizations)"

Lost Mtn Middle School

Dr. Lenora Nyeste

"We at LMMS appreciate and fully welcome all the prayers we can get at this most challenging time. Thank you!!"



"Prayers for the teachers and administrators at Lost Mountain Middle School. Pray for a teacher grieving the loss of a child. Pray for a teacher who received the news that their child was diagnosed with cancer. Pray for spouses that have lost jobs and for all the staff as they navigate new ways of teaching and loving students."

Lovinggood Middle School

Derrick Bailey

Dawn Castleberry

"For me, please pray that my leadership decisions bring comfort to those I lead. Pray that my staff remains healthy and inspire our young people to persevere during these times. Thank you."

The safety and security of all students and families

-Our leaders to make informed decisions based on God's desires- not their own

-Unity for our community

-Use this situation to draw everyone nearer to God

Mableton Elementary School

Pamela Cain

"Please pray specifically for:

our staff to be united as we venture into the virtual teaching and learning environment
that we continue to build relationships with our students
that we remain safe and healthy"

Mabry Middle School

Jonathan Tanner

"Just prayers for our students, staff and families will be much appreciated. No specific requests at this time."

"Our campus is open and we are not under construction. We appreciate your support."

McClure Middle School

Donald Cory Stanley

"Our students and staff are going to need all the support they can get with perseverance and creativity during this time!"

Palmer Middle School

Lisa Jackson

"Pray for the safety and wellness of our students, families, and staff members."

Pickett's Mill Elementary School

Dr. Benji Morrell

"Patience and Grace for the students, parents and staff."

Pine Mountain Middle School

David Nelson

"Thank you for letting me know. I sure appreciate it. Please be sure to include me in your prayers as well. Specifically, I ask that prayers be made that honor and glory be brought to God through the leadership I work to offer my students, families, and staff. I truly value the support of our faith-based organizations and am blessed to know they continue to support us through the power of prayer. Thank you!"

Sanders Elementary School

Laura Fiedler

"We appreciate your support."

Simpson Middle School

Dr. Ansley Daniel

"Pray that the kids are okay!

And keeping all families safe."

Still Elementary School

Dr. Michelle Pearce

"Please pray for flexibility, compassion, grace and patience for our entire staff. This is a very stressful time. We are all doing our best, but it is impossible to please everyone. All prayers are greatly appreciated."

Vaughan Elementary School

Jenny Douglas

"Prayers for all the staff and students safety and patience."
PAULDING COUNTY SCHOOLS:

School Name

Principal and/or Staff Member Name

Prayer Request(s)

Abney Elementary School

Lori Hibbard

"Pray for the health of our students and staff. Also, that we would be able to love and support our students well!"

Allgood Elementary School

Donna Oldham

"We would love to have your prayer warriors lift us up for a peaceful opening and a successful school year. We greatly appreciate additional prayers for our families and staff. Everyone is excited to return to learning but nervous as well. I know our parents are anxious about their decisions to return and to commit to virtual learning. Please pray to give them peace with their decisions."

Baggett Elementary School

Dr. Karniese M. Daniel

"Specific prayer requests: we need to lift up one of our teachers ~ Dr. Wendy Harris, who lost 6 people in her immediate family since March to COVID-19. Also, we have several teachers that started new marriages and two new babies to our Baggett Family. Lastly, I ask that you pray for our students and staff as they enter uncertain times within our schools and my prayer for all of us is to be at peace and show each other mercy and grace as we work through new beginnings together. Thank you very much for your time."

Dugan Elementary School

DeAnna Byers

"Pray …
for the spiritual and emotional well being of our students, staff, and families.

for a spirit of love and unity among all community members

for steadfastness and endurance of our staff

for the health and wellness of our entire community

that God will use our efforts for HIS glory and purpose"

East Paulding High School

Michelle Lokhorst, Choral Director

"It has been my specific prayer that God wrap his hands around our county and our students and that we will NOT see a rise in COVID-19 numbers and that we(our county) can be an example of how to open and maintain a school in a safe manner."

East Paulding Middle School

Thomas Alverson

"Pray for our students, teachers, administrators, and parents as we join back together after a time away that included the different individual experiences with the COVID-19 battle, civil unrest and protests against injustice, inequality, and racism, as well as how our community will work through the upcoming presidential election. All of those things will impact our school very early. But most importantly, pray for the safety and health of our students and staff members who will return to school under the guidelines and practices to keep them safe and healthy."

Hiram Elementary School

Dr. Kimberly Walton

"Please say a special prayer for all of our students and staff who will receive instruction virtually and in person. I am also recovering from breast cancer, so please say a special prayer for my continued strength and good health."

Hiram High School

Misty Cooksey

"Pray for health and wellness, both physically and mentally for our staff and students, as well as peace of mind and wisdom as we move into a year of so many unknowns which causes so much anxiety, fear, and concern."

McClure Middle School

Jaynath Hayes

"Thank you for your prayers. Please keep all school personnel, students, and our community in your prayers as we prepare to begin school. Have a great afternoon."

Moses Middle School

Scott Viness

"Prayers just for safe opening of schools. Prayers for our families as they struggle through tough times related to COVID-19."

Northside Elementary School

Susan Woodham

"Please pray for a hedge of protection, wisdom, and discernment and the health and well being of our students and staff."

P.B. Ritch Middle School

Christy Carson

"Good morning! We would appreciate the prayers. My prayer request would be for us all to be covered in the Lord's protection as we open our building to students for the first time since March 13th. We also ask for prayers of wisdom and peace as well as for the community to extend grace without judgment because public school in our nation will look differently than it did prior to March 13th. Also, for comfort for the Swiney family. Pamela Swiney, one of our Assistant Principal's, lost her 22 year old son (Micah) recently due to complication from diabetes. Micah was a substitute teacher in the PCSD and often subbed in our special needs classrooms which he really enjoyed."

Panter Elementary School

John Cooper

"We don't have anything specific as far as prayer request go other than providing a safe, secure, and loving environment for our kiddos when they return. In addition, our staff is excited but nervous at the same time. Thank you for reaching out to us!"