Mike Stephens
Senior Pastor
E-Mail:

Mike has been serving as Senior Pastor of Burnt Hickory since 1987. He leads the church to function as a New Testament Church and works closely with the staff and church to direct Burnt Hickory in the achievement of its mission. Pastor Mike received his B.A. in Bible from Bellhaven College in Jackson, Mississippi and his Masters of Divinity from New Orleans Baptist Theological Seminary. Viewed by the congregation as an authentic leader who loves people, Mike chooses to make the church's hospital visits. The congregation loves his "southern charm" and wacky sense of humor. Mike and his wife, Betty, have two adult children, Brittany and Michael.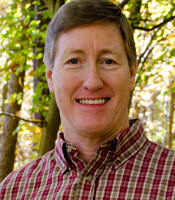 A product of the North Georgia Mountains and the University of Georgia, Marty worked in corporate America for the first sixteen years of his career. Sensing God's call to full-time ministry he put aside his MBA for a seminary degree and began serving as a Minister of Education. Coming to Burnt Hickory in 2004, Marty serves as the church's Executive Pastor, working alongside Pastor Mike to give direction to the ministries and staff of the church. Marty and his wife, Becky, have three adult children: Stephanie (a college student at MSU), Christopher (a recent graduate of UGA), and Matthew (a State Farm agent in Acworth). Together, they enjoy playing tennis and leading couples' Bible studies, focusing on marriage and parenting.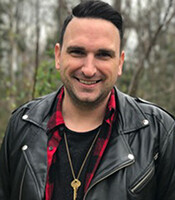 Carey Amos
Worship Arts Pastor
E-Mail:

Jim Kilpatrick
Adult Pastor
E-Mail:

Jim gives leadership to our Adult Ministry where he is responsible for leading and developing our LifeGroups (aka Sunday School) and our Discipleship courses. Before coming to Georgia, Jim was in South Florida for almost twenty years where he served as a Pastor, Missions Pastor and Minister of Education. He received a Masters of Divinity with an emphasis in Biblical Studies from New Orleans Baptist Theological Seminary and a Masters of Art from Trinity Evangelical Divinity School. He and his wife, Jenny, have four boys: JJ, Kenneth, Calvin and Jared. Jim enjoys golf, fishing and watching his boys play sports.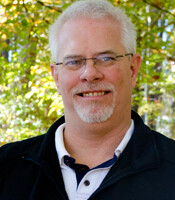 Brian Foster
Missions & Singles Pastor, Pastoral Counseling
E-Mail:

Brian grew up right here in Marietta, and even attended Marietta High School. From there he attended LaGrange College and graduated with a degree in Christian Education. While at LaGrange College he met a cute little co-ed named Susan and after a year of dating asked her to be his wife, and she said YES! Following LaGrange College he attended Southwestern Baptist Theological Seminary in Fort Worth, Texas and graduated with his Masters Degree in Religious Education. Brian came to Burnt Hickory Baptist Church after serving churches in Conyers, Georgia and Chattanooga, Tennessee. Brian and Susan have two girls, Abby and Samantha. Abby is a college student and Samantha goes to Harrison High School.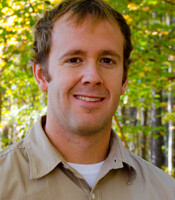 Matt Petty
Student Pastor
E-Mail: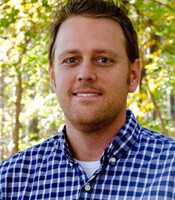 Chip Paul
Middle School Pastor
E-Mail: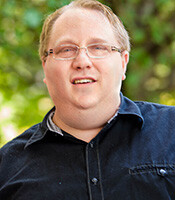 Aaron Holloway
Childhood Pastor
E-Mail:

Aaron has served on the BHBC pastoral staff since January 2007. Aaron's experiences include serving as a public school teacher in Maryland, serving as a missionary to assist over 280 local churches with children's ministry and teacher trainings, and local church ministry as Children's Pastor at Grace Baptist Church in Bowie, Maryland. Aaron is married to his best friend and partner in ministry, Tina. Together, they have three beautiful daughters, Kayla (14), Kendall (10) and Kate (6). Aaron possesses an associates of arts degree in teacher education from the College of Southern Maryland and a bachelor's degree from Western Baptist College in Communication. In May 2014, Aaron completed an Advanced Certificate in Children's Ministry from Dallas Baptist University. In May 2015, Aaron graduated from Dallas Baptist University with his Master's in Liberal Arts, Christian Ministries.