Sole to Soul Dance Academy Fall Registration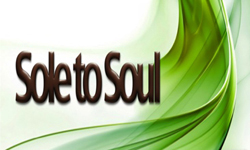 All classes are taught from a set curriculum for ballet or jazz technique, with specific emphasis placed on using the art of dance as an expression of praise and worship. Each class is planned with age-appropriate lessons and activities designed not only to develop the dancer's technical proficiency, but also to encourage the spiritual growth of the individual student.
Placement in Primary and Intermediate level classes is based on the student's age, technical proficiency, and prior dance experience; participation in a demonstration class may be necessary to adequately determine the most appropriate class level.
Tuition is $40/month for 1-hour class and $55/month for 1 1/2 hour class. There is a 10% discount for families with multiple children enrolled. There is a $20 registration fee per child. For families enrolling more than one child, registration fees of second and third children will be applied to first month's tuition after semester begins.
Classes begin the week of September 3rd and end the week of May 13th. A Dance Recital will be held on Saturday, May 18th, 2013.
Click for complete class descriptions.
Click links below to register:
Preschool 1 (3-year olds by 9/1/12)
Register Here for Tuesdays 1-2 pm
Preschool 2 (4-year-olds)
Register Here for Tuesdays 1-2 pm New Section Now Open!
Beginner Ballet (Kindergarten)
Register Here for Thursdays 4:30-5:30 pm
Primary Ballet/Jazz (1st-2nd Grades)
Register Here for Tuesdays 4:30-6:00 pm
Intermediate 1 Modern Jazz (3rd-4th Grades)
Register Here for Tuesdays 4-5:30 pm
Intermediate 2 Modern Jazz (5th-6th Grades)
Register Here for Tuesdays 5:30-7:00 pm
Advanced Modern Jazz (7th-12th Grades)