Operation Christmas Child 2017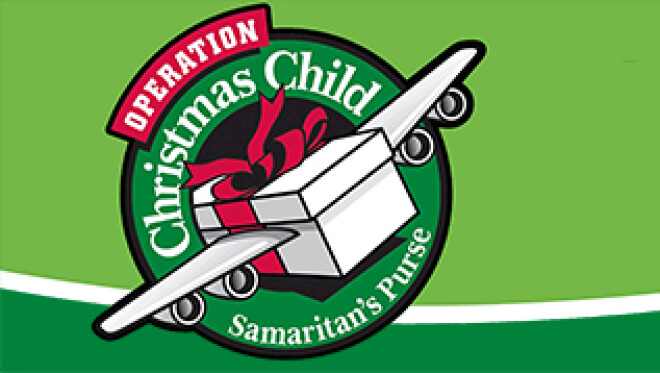 Daily from 10/22/2017 to 11/20/2017
BHBC InsideOut Missions is excited once again to participate in the Samaritan's Purse Operation Christmas Child Ministry. Boxes and instructions for Operation Christmas Child are available for pick up in the Missions Outpost, located in the back lobby, beginning October 22.
Plan Packing Parties Now!
Contact Val McCord to schedule a church classroom for your LifeGroup packing party at
Collection Sundays are November 5, 12 & 19, and boxes can be returned to the same location...the Missions Outpost.
For more information about this wonderful program, go to https://www.samaritanspurse.org/what-we-do/operation-christmas-child/
Remember this year...no toothpaste or candy!!
NEW THIS YEAR...
BHBC is an official community drop off center!! That's right! Get your boxes for friends and coworkers and encourage them to fill them up and drop them off at BHBC!
The drop off location will be easily marked with signs throughout the parking lot.
BHBC Drop Off Center Hours:
5145 Due West Road
Powder Springs, GA 30127-4302
Mon, Nov. 13: 9:00 AM - 2:00 PM
Tue, Nov. 14: 10:00 AM - 2:00 PM
Wed, Nov. 15: 10:00 AM - 2:00 PM
Thu, Nov. 16: 10:00 AM - 3:00 PM
Fri, Nov. 17: 10:00 AM - 2:00 PM
Sat, Nov. 18: 11:00 AM - 4:00 PM
Sun, Nov. 19: 2:00 PM - 5:00 PM
Mon, Nov. 20: 9:00 AM - 11:00 AM
Address:
5145 Due West Rd | Powder Springs, GA 30127